Raymond Chandler
1888-1959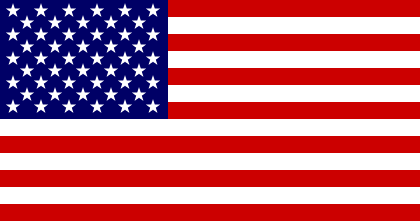 Raymond Thornton Chandler was born in Chicago. His mother took him to England where he spent his schooldays at Dulwich College. In 1905 he left Dulwich to pursue his studies of foreign languages in Europe. When he returned to London, he started work with the Admiralty but he soon left this job and became a journalist. At the age of 23 he returned to America.
His new job was book-keeping. At the outbreak of World War I he enlisted with the Canadian Gordon Highlanders. In 1918 he joined the RAF, which he left a year later. He went back to America and married Pearl Cecily Brown, known as 'Cissy'. The marriage was followed by another failed effort at a journalistic career before he turned to the business world to earn his living. He became a director of several oil companies but lost his job during the depression. He was still determined to make a writing career, so he turned his attention to the pulp magazines. Chandler wrote mostly for the pulp magazine 'Black Mask'. In 1938 he decided to try his hand at writing a full length novel and in 1939 The Big Sleep was published featuring Philip Marlowe, a private investigator in Los Angeles. In 1943 he went to work for Paramount Pictures where he wrote filmscripts.
In 1954 his wife died. Chandler became depressed, started drinking and became suicidal. His health was beginning to fail him and he was in and out of hospitals and rest homes.
When he died, he left the opening chapters for a new Marlowe novel, 'The Poodle Springs Story', which was eventually completed by Robert B. Parker in 1990 under the title Poodle Springs.
Titles and year of publication:

| | |
| --- | --- |
| 'Philip Marlowe' Novels | |
| 1) The Big Sleep | 1939 |
| 2) Farewell My Lovely | 1940 |
| 3) The High Window | 1942 |
| 4) The Lady in the Lake | 1943 |
| 5) The Little Sister (Also published as: Marlowe [1969]) | 1949 |
| 6) Trouble is My Business (short stories) | 1950 |
| 7) The Long Goodbye (Edgar Award) | 1953 |
| 8) Playback | 1958 |
| Other Novels | |
| 1) Five Murderers (short stories) | 1944 |
| 2) Five Sinister Characters (short stories) | 1945 |
| 3) Finger Man and Other Stories (short stories) | 1946 |
| 4) Red Wind (short stories) | 1946 |
| 5) Spanish Blood (short stories) | 1946 |
| 6) The Simple Art of Murder (short stories) | 1950 |
| 7) Pearls Are a Nuisance (short stories) | 1953 |
| 8) Pick-Up on Noon Street (short stories) | 1953 |
| 9) Smart Aleck Kill (short stories) | 1953 |
| 10) Killer in the Rain (short stories) | 1964 |
| 11) The Smell of Fear (short stories) | 1965 |
Back