Jeffery Deaver
1950-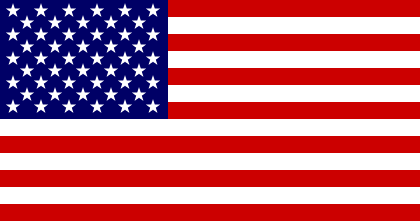 Pseudonym: William Jefferies
Jeffery Wilds Deaver was born in Chicago. He received his journalism degree from the University of Missouri and his law degree from Fordham University in New York. In 1990, he became a full-time writer. He is the creator of:
1. 'Lincoln Rhyme', a criminalist in the NYPD.
2. 'Kathryn Dance', a Special Agent at the California Bureau of Investigation.
3. 'Colter Shaw', an expert tracker helping the police to solve crimes and private citizens to locate missing persons.
He also wrote under the pseudonym 'William Jefferies'. Visit also the this site.
Titles and year of publication:
| | |
| --- | --- |
| 'Lincoln Rhyme' Novels | |
| 1) The Bone Collector (Nero Wolfe Award) | 1997 |
| 2) The Coffin Dancer | 1998 |
| 3) The Empty Chair | 2000 |
| 4) The Stone Monkey | 2002 |
| 5) The Vanished Man | 2003 |
| 6) The Twelfth Card | 2005 |
| 7) The Cold Moon | 2006 |
| 8) The Broken Window | 2008 |
| 9) The Burning Wire | 2010 |
| 10) The Kill Room | 2013 |
| 11) The Skin Collector | 2014 |
| 12) The Steel Kiss | 2016 |
| 13) The Burial Hour | 2017 |
| 14) The Delivery Man (short story) | 2017 |
| 15) The Cutting Edge | 2018 |
| 'Kathryn Dance' Novels | |
| 1) The Sleeping Doll | 2007 |
| 2) Roadside Crosses | 2009 |
| 3) XO | 2012 |
| 4) Solitude Creek | 2015 |
| 'Colter Shaw' Novels | |
| 1) Captivated (e-story) | 2019 |
| 2) The Never Game | 2019 |
| 3) The Second Hostage (e-story) | 2020 |
| 4) The Goodbye Man | 2020 |
| Other Novels | |
| 1) Manhattan Is My Beat | 1989 |
| 2) Death of a Blue Movie Star | 1990 |
| 3) Hard News | 1991 |
| 4) The Lesson of Her Death | 1993 |
| 5) Mistress of Justice | 1993 |
| 6) Speaking in Tongues | 1995 |
| 7) Praying for Sleep | 1995 |
| 8) A Maiden´s Grave | 1996 |
| 9) The Devil's Teardrop | 1999 |
| 10) The Blue Nowhere | 2001 |
| 11) Twisted: The Collected Short Stories of Jeffery Deaver | 2003 |
| 12) Garden of Beasts (Ian Fleming Steel Dagger Award) | 2004 |
| 13) More Twisted (short stories) | 2006 |
| 14) The Bodies Left Behind | 2008 |
| 15) Edge | 2010 |
| 16) Carte Blanche | 2011 |
| 17) The October List | 2013 |
| 18) Trouble in Mind (short stories) | 2014 |
| 19) Double Cross (e-story) | 2017 |
| 20) Surprise Ending (e-story) | 2017 |
| 21) The Weapon (e-story) | 2018 |
| 22) The Victims' Club (e-story) | 2018 |
| 23) Ninth and Nowhere (e-story) | 2019 |
| 24) Verona (e-story) | 2019 |
| 25) The Debriefing (e-story) | 2020 |
| As 'William Jefferies' | |
| 1) Shallow Graves | 1992 |
| 2) Bloody River Blues | 1993 |
| 3) Hell's Kitchen | 2001 |
Back