Charlaine Harris
1951-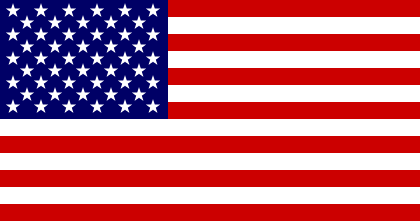 Charlaine Harris was born and raised in Tunica, Mississippi. She is the creator of:
1. 'Aurora Teagarden', a librarian with an interest in crime fiction.
2. 'Lily Bard', house cleaner in Shakespeare, Arkansas.
3. 'Sookie Stackhouse', a Southern cocktail waitress with a supernatural gift.
4. 'Harper Connelly', a psychic with a talent for finding dead bodies.
Visit also the author's own site.
Titles and year of publication:
| | |
| --- | --- |
| 'Aurora Teagarden' Novels | |
| 1) Real Murders | 1990 |
| 2) A Bone to Pick | 1992 |
| 3) Three Bedrooms, One Corpse | 1994 |
| 4) The Julius House | 1995 |
| 5) Dead Over Heels | 1996 |
| 6) A Fool and His Honey | 1999 |
| 7) Last Scene Alive | 2002 |
| 8) Poppy Done to Death | 2003 |
| 9) All the Little Liars | 2016 |
| 10) Sleep Like a Baby | 2017 |
| 'Lily Bard' Novels | |
| 1) Shakespeare's Landlord | 1996 |
| 2) Shakespeare's Champion | 1997 |
| 3) Shakespeare's Christmas | 1998 |
| 4) Shakespeare's Trollop | 2000 |
| 5) Shakespeare's Counselor | 2001 |
| 'Sookie Stackhouse' Novels | |
| 1) Dead Until Dark (Anthony Award) | 2001 |
| 2) Living Dead in Dallas | 2002 |
| 3) Club Dead | 2003 |
| 4) Dead to the World | 2004 |
| 5) Dead As a Doornail | 2005 |
| 6) Definitely Dead | 2006 |
| 7) All Together Dead | 2007 |
| 8) From Dead to Worse | 2008 |
| 9) Dead and Gone | 2009 |
| 10) A Touch of Dead (short stories) | 2009 |
| 11) Dead in the Family | 2010 |
| 12) Dead Reckoning | 2011 |
| 13) Deadlocked | 2012 |
| 14) Dead Ever After | 2013 |
| 15) The Complete Sookie Stackhouse Stories (short stories) | 2017 |
| 'Harper Connelly' Novels | |
| 1) Grave Sight | 2005 |
| 2) Grave Surprise | 2006 |
| 3) An Ice Cold Grave | 2007 |
| 4) Grave Secret | 2009 |
| Other Novels | |
| 1) Sweet and Deadly (UK Title: Dead Dog [1982]) | 1981 |
| 2) A Secret Rage | 1984 |
| 3) Midnight Crossroad | 2014 |
| 4) Day Shift | 2015 |
| 5) Night Shift | 2016 |
| 6) Dancers in the Dark & Layla Steps Up (novellas) | 2017 |
| 7) An Easy Death | 2018 |
| 8) Small Kingdoms and Other Stories (short stories) | 2019 |
Back