John Harvey
1938-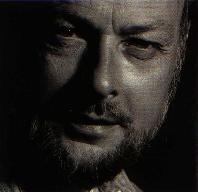 John Harvey was born in London. He studied at the University of London and the University of Nottingham where he took his MD in American Studies. Although he is best known as a writer of crime fiction, he also writes westerns and poetry. He busies himself with adapting his own work and work of others for television and radio. In 2007, he received the CWA Cartier Diamond Dagger for Sustained Excellence in Crime Writing. He is the creator of:
1. 'Charlie Resnick', a Detective Inspector of the Nottingham CID.
2. 'Frank Elder', a retired policeman.
Visit also this site.
Titles and year of publication:

| | |
| --- | --- |
| 'Charlie Resnick' Novels | |
| 1) Lonely Hearts | 1989 |
| 2) Rough Treatment | 1990 |
| 3) Cutting Edge | 1991 |
| 4) Off Minor | 1992 |
| 5) Wasted Years | 1993 |
| 6) Cold Light | 1994 |
| 7) Living Proof | 1995 |
| 8) Easy Meat | 1996 |
| 9) Still Water | 1997 |
| 10) Last Rites | 1998 |
| 11) Now's the Time (short stories) | 1999 |
| 12) Cold in Hand | 2008 |
| 13) Darkness, Darkness | 2014 |
| 'Frank Elder' Novels | |
| 1) Flesh and Blood (Silver Dagger Award) | 2004 |
| 2) Ash & Bone | 2005 |
| 3) Darkness and Light | 2006 |
| 4) Body and Soul | 2018 |
| Other Novels | |
| 1) Amphetamines and Pearls | 1976 |
| 2) The Geranium Kiss | 1976 |
| 3) Junkyard Angel | 1977 |
| 4) Neon Madman | 1977 |
| 5) Frame | 1979 |
| 6) Blind | 1981 |
| 7) Endgame (As 'James Mann') | 1982 |
| 8) Dancer Draws a Wild Card | 1985 |
| 9) In a True Light | 2001 |
| 10) Gone to Ground | 2007 |
| 11) Far Cry | 2009 |
| 12) Minor Key (short stories) | 2009 |
| 13) A Darker Shade of Blue (short stories) | 2010 |
| 14) Good Bait | 2012 |
| 15) Going Down Slow and Other Stories (short stories) | 2017 |
Back
More book covers