Peter Corris
1942-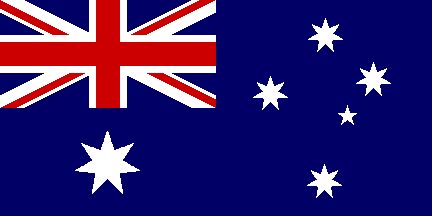 Peter Corris was born in Stawell, Victoria, Australia. He is the creator of:
1. 'Luke Dunlop', an agent for the Witness Protection Agency.
2. 'Cliff Hardy', a P.I.
3. 'Ray Crawley', a Federal Security Agency Director in Sydney.
4. 'Richard Browning', a P.I. in Sydney.
Visit also the author's own site.
Titles and year of publication:

| | |
| --- | --- |
| 'Luke Dunlop' Novels | |
| 1) Set Up | 1992 |
| 2) Cross Off | 1993 |
| 3) Get Even | 1994 |
| 'Cliff Hardy' Novels | |
| 1) The Dying Trade | 1980 |
| 2) White Meat | 1981 |
| 3) The Marvellous Boy | 1982 |
| 4) The Empty Beach | 1983 |
| 5) Heroin Annie and other Cliff Hardy stories (short stories) | 1984 |
| 6) Make Me Rich | 1985 |
| 7) The Big Drop and other Cliff Hardy stories (short stories) | 1985 |
| 8) The Greenwich Apartments | 1986 |
| 9) Deal Me Out | 1986 |
| 10) The January Zone | 1987 |
| 11) Man in the Shadows (short stories) | 1988 |
| 12) O'Fear | 1990 |
| 13) Wet Graves | 1991 |
| 14) Aftershock | 1991 |
| 15) Beware of the Dog | 1992 |
| 16) Burn and Other Stories (short stories) | 1993 |
| 17) Matrimonial Causes | 1994 |
| 18) Casino | 1994 |
| 19) The Washington Club | 1997 |
| 20) Forget Me If You Can (short stories) | 1997 |
| 21) The Reward | 1997 |
| 22) The Black Prince | 1998 |
| 23) The Other Side of Sorrow | 1999 |
| 24) Lugarno | 2001 |
| 25) Salt and Blood | 2002 |
| 26) Master's Mate | 2003 |
| 27) The Coast Road | 2004 |
| 28) Taking Care of Business (short stories) | 2004 |
| 29) Saving Billie | 2005 |
| 30) The Undertow | 2006 |
| 31) Appeal Denied | 2007 |
| 32) The Big Score (short stories) | 2007 |
| 33) Open File | 2008 |
| 34) Deep Water | 2009 |
| 35) Torn Apart | 2010 |
| 36) Follow the Money | 2011 |
| 37) Comeback | 2012 |
| 38) The Dunbar Case | 2013 |
| 39) Silent Kill | 2014 |
| 40) Gun Control | 2015 |
| 41) That Empty Feeling | 2016 |
| 42) Win, Lose or Draw | 2017 |
| 'Ray Crawley' Novels | |
| 1) Pokerface | 1987 |
| 2) The Baltic Business | 1988 |
| 3) The Kimberly Killing | 1990 |
| 4) The Cargo Club | 1990 |
| 5) The Azanian Action | 1991 |
| 6) The Japanese Job | 1992 |
| 7) The Time Trap | 1994 |
| 8) The Vietnam Volunteer | 2000 |
| 'Richard Browning' Novels | |
| 1) "Box Office" Browning | 1987 |
| 2) "Beverly Hills" Browning | 1987 |
| 3) Browning Takes Off | 1989 |
| 4) Browning in Buckskin | 1991 |
| 5) Browning P.I. | 1992 |
| 6) Browning Battles On | 1993 |
| 7) Browning Sahib | 1994 |
| 8) Browning Without a Cause | 1995 |
Back