Mary Daheim
1937-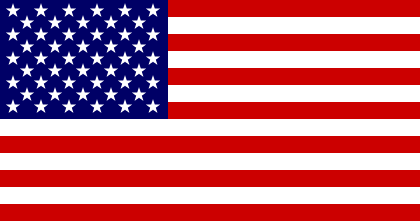 Mary Richardson Daheim was born in Seattle. She is a member of the Authors Guild, Mystery Writers of America, and Romance Writers of America. She is the creator of:
1. 'Bed and Breakfast Mystery' series featuring Judith McMonigle Flynn, an innkeeper and amateur sleuth.
2. 'Alpine Mystery' series featuring Emma Lord, the wife of the local sheriff and amateur sleuth.
Visit also the author's own site.
Titles and year of publication:
| | |
| --- | --- |
| 'Bed and Breakfast Mystery' Novels | |
| 1) Just Desserts | 1991 |
| 2) Fowl Prey | 1991 |
| 3) Holy Terrors | 1992 |
| 4) Dune to Death | 1993 |
| 5) Bantam of the Opera | 1993 |
| 6) A Fit of Tempera | 1994 |
| 7) Major Vices | 1995 |
| 8) Murder, My Suite | 1995 |
| 9) Auntie Mayhem | 1996 |
| 10) Nutty As a Fruitcake | 1996 |
| 11) September Mourn | 1997 |
| 12) Wed and Buried | 1998 |
| 13) Snow Place to Die | 1998 |
| 14) Legs Benedict | 1999 |
| 15) Creeps Suzette | 2000 |
| 16) Suture Self | 2001 |
| 17) A Streetcar Named Expire | 2001 |
| 18) Silver Scream | 2002 |
| 19) Hocus Croakus | 2003 |
| 20) This Old Souse | 2004 |
| 21) Dead Man Docking | 2005 |
| 22) Saks and Violins | 2006 |
| 23) Scots on the Rocks | 2007 |
| 24) Vi Agra Falls | 2008 |
| 25) Loco Motive | 2010 |
| 26) All The Pretty Hearses | 2011 |
| 27) The Wurst Is Yet to Come | 2012 |
| 28) Gone with the Win | 2013 |
| 29) Clam Wake | 2014 |
| 30) Here Comes the Bribe | 2016 |
| 31) A Case of Bier | 2019 |
| 'Alpine Mystery' Novels | |
| 1) The Alpine Advocate | 1992 |
| 2) The Alpine Betrayal | 1993 |
| 3) The Alpine Christmas | 1993 |
| 4) The Alpine Decoy | 1994 |
| 5) The Alpine Escape | 1995 |
| 6) The Alpine Fury | 1995 |
| 7) The Alpine Gamble | 1996 |
| 8) The Alpine Hero | 1996 |
| 9) The Alpine Icon | 1997 |
| 10) The Alpine Journey | 1998 |
| 11) The Alpine Kindred | 1999 |
| 12) The Alpine Legacy | 1999 |
| 13) The Alpine Menace | 2000 |
| 14) The Alpine Nemesis | 2001 |
| 15) The Alpine Obituary | 2001 |
| 16) The Alpine Pursuit | 2004 |
| 17) The Alpine Quilt | 2005 |
| 18) The Alpine Recluse | 2006 |
| 19) The Alpine Scandal | 2007 |
| 20) The Alpine Traitor | 2008 |
| 21) The Alpine Uproar | 2009 |
| 22) The Alpine Vengeance | 2011 |
| 23) The Alpine Winter | 2011 |
| 24) The Alpine Xanadu | 2013 |
| 25) The Alpine Yeoman | 2014 |
| 26) The Alpine Zen | 2015 |
| 27) Alpha Alpine | 2017 |
| 28) Bitter Alpine (e-book) | Due February 2020 |
Back