John Lutz
1939-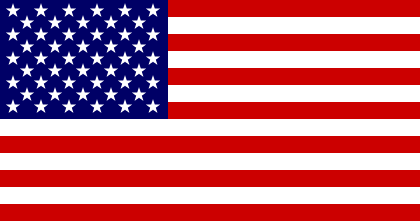 Pseudonym: Steven Greene
John Thomas Lutz was born in Dallas, Texas. He is the creator of:
1. 'Fred Carver', a PI in Del Moray.
2. 'Alo Nudger', a PI in in St. Louis.
3. 'Frank Quinn', a former NYPD homicide detective.
He also wrote under the pseudonym 'Steven Greene'. Visit also the author's own site.
Titles and year of publication:
| | |
| --- | --- |
| 'Fred Carver' Novels | |
| 1) Tropical Heat | 1986 |
| 2) Scorcher | 1987 |
| 3) Kiss (Shamus Award) | 1988 |
| 4) Flame | 1990 |
| 5) Bloodfire | 1991 |
| 6) Hot | 1992 |
| 7) Spark | 1993 |
| 8) Torch | 1994 |
| 9) Burn | 1995 |
| 10) Lightning | 1996 |
| 'Alo Nudger' Novels | |
| 1) Buyer Beware | 1976 |
| 2) Nightlines | 1985 |
| 3) The Right to Sing the Blues | 1986 |
| 4) Ride the Lightning | 1987 |
| 5) Dancer's Debt | 1988 |
| 6) Time Exposure | 1989 |
| 7) Diamond Eyes | 1990 |
| 8) Thicker Than Blood | 1993 |
| 9) Death by Jury | 1995 |
| 10) Oops! | 1997 |
| 11) The Nudger Dilemma's (short stories) | 2001 |
| 'Frank Quinn' Novels | |
| 1) Darker Than Night | 2004 |
| 2) In for the Kill | 2007 |
| 3) Night Kills | 2008 |
| 4) Urge to Kill | 2009 |
| 5) Serial | 2011 |
| 6) Pulse | 2012 |
| 7) Twist | 2013 |
| 8) Frenzy | 2014 |
| 9) Slaughter | 2015 |
| Other Novels | |
| 1) Bonegrinder | 1977 |
| 2) Lazarus Man | 1979 |
| 3) The Eye (with Bill Pronzini) | 1984 |
| 4) Better Mousetraps (short stories) | 1988 |
| 5) Shadowtown | 1988 |
| 6) S.W.F. Seeks Same (Also published as: Single White Female [1992]) | 1990 |
| 7) Shadows Everywhere (short stories) | 1994 |
| 8) The Ex | 1996 |
| 9) Until You Are Dead (short stories) | 1998 |
| 10) Final Seconds (with David August) | 1998 |
| 11) The Night Caller | 2001 |
| 12) The Night Watcher | 2002 |
| 13) The Night Spider | 2003 |
| 14) Fear the Night | 2005 |
| 15) Chill of Night | 2006 |
| 16) The Honorable Traitors | 2018 |
| 17) The Havana Game | 2019 |
| As 'Steven Greene' | |
| 1) Exiled! | 1982 |
Back