Lillian O'Donnell
1926-2005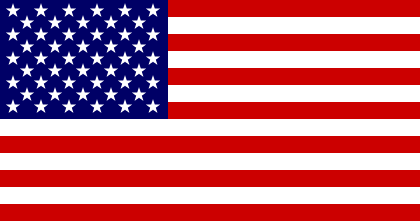 Lillian Udvardy O'Donnell was born in Trieste, Italy. She lived in New York City. She is the creator of:
1. 'Mici Anhalt', an investigator for the New York City Crime Victim's Compensation Board.
2. 'Norah Mulcahaney', a detective in the New York Police Department.
3. 'Gwenn Ramadge', a private investigator in Manhattan.
Titles and year of publication:
| | |
| --- | --- |
| 'Mici Anhalt' Novels | |
| 1) Aftershock | 1977 |
| 2) Falling Star | 1979 |
| 3) Wicked Designs | 1980 |
| 'Norah Mulcahaney' Novels | |
| 1) The Phone Calls | 1972 |
| 2) Don't Wear Your Wedding Ring | 1973 |
| 3) Dial 577-R-A-P-E | 1974 |
| 4) The Baby Merchants | 1975 |
| 5) Leisure Dying | 1976 |
| 6) No Business Being a Cop | 1979 |
| 7) The Children's Zoo | 1981 |
| 8) Cop Without a Shield | 1983 |
| 9) Ladykiller | 1984 |
| 10) Casual Affairs | 1985 |
| 11) The Other Side of the Door | 1987 |
| 12) A Good Night to Kill | 1989 |
| 13) A Private Crime | 1991 |
| 14) Pushover | 1992 |
| 15) Blue Death | 1998 |
| 'Gwenn Ramadge' Novels | |
| 1) A Wreath for the Bride | 1990 |
| 2) Used to Kill | 1993 |
| 3) The Raggedy Man | 1995 |
| 4) The Goddess Affair | 1997 |
| Other Novels | |
| 1) Death on the Grass | 1960 |
| 2) Death Blanks the Screen | 1961 |
| 3) Death Schuss | 1963 |
| 4) Death of a Player | 1964 |
| 5) Murder Under the Sun | 1964 |
| 6) Babes in the Woods | 1965 |
| 7) The Sleeping Beauty Murders | 1967 |
| 8) The Face of the Crime | 1968 |
| 9) The Tachi Tree | 1968 |
| 10) Dive Into Darkness | 1971 |
| 11) Shadow in Red | 1986 |
| 12) Lockout | 1994 |
Back