John Armour
1916-2001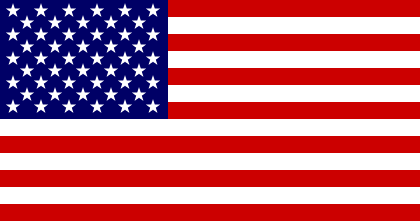 Pseudonyms: Reg Batchelor, Kenneth Bedford, Frank Bosworth, Mark Carrel, Robert Clarke, Richard Dana, J.F. Drexler, Troy Howard, Jared Ingersol, John Kilgore, Hunter Liggett, J.K. Lucas and John Morgan
Pseudonym of Lauran Bosworth Paine. He was born Lawrence Kerfman Duby Jr. in Duluth, Minnesota. He wrote more than 1000 books including hundreds of Westerns, romance, science fiction, mystery novels, and non-fiction books. He is the creator of:
1. 'Andrew McCall', a New York attorney (under the pseudonym 'Mark Carrel').
2. 'Bert Fenwick', a Detective Sergeant in San Francisco (under the pseudonym 'Reg Batchelor').
| | |
| --- | --- |
| 'Andrew McCall' Novels (as Mark Carrel) | |
| 1) The Blood Pit | 1967 |
| 2) The Dark Edge of Violence | 1967 |
| 3) A Sword of Silk | 1967 |
| 4) Tears of Blood | 1967 |
| 'Bert Fenwick' Novels (as Reg Batchelor) | |
| 1) The Murder Game | 1970 |
| 2) Murderer's Row | 1970 |
| As 'John Armour' | |
| 1) Death of a Doctor | 1969 |
| 2) Run with the Killer | 1969 |
| 3) A Killer's Category | 1973 |
| 4) Murder in Hawthorn | 1975 |
| 5) The Saturday Night Massacre | 1976 |
| As 'Reg Batchelor' | |
| 1) Blue Seas & Yellow Sun | 1967 |
| 2) The Time of the Assassins | 1969 |
| 3) Inspector Cole | 1970 |
| 4) The Twilight People | 1970 |
| 5) A Legacy of Shadows | 1972 |
| 6) The Triangle Murder | 1973 |
| 7) Achilles' Isle | 1974 |
| As 'Kenneth Bedford' | |
| 1) The Mathematics of Murder | 1969 |
| 2) The Merchant of Menace | 1969 |
| As 'Frank Bosworth' | |
| 1) Murder Now, Pay Later | 1969 |
| As 'Mark Carrel' | |
| 1) Case of the Hollow Man | 1958 |
| 2) Case of the Innocent Witness | 1959 |
| 3) The Case of the Perfect Alibi | 1960 |
| 4) Carry a Gun | 1961 |
| 5) Shadow of a Hawk | 1967 |
| 6) The Steel Mask | 1968 |
| 7) Kill and Be Damned | 1970 |
| 8) The Emerald Heart | 1971 |
| 9) Counsel for the Killer | 1972 |
| 10) One Last Time | 1973 |
| 11) Murder Without Motive | 1974 |
| 12) Assignment for Trouble | 1974 |
| 13) The Octopus' Shadow | 1974 |
| 14) The Underground Men | 1975 |
| 15) The Sinister Horde | ???? |
| As 'Robert Clarke' | |
| 1) The Case of the Gambler's Corpse | 1969 |
| 2) Murderers Are Silent | 1969 |
| 3) Death of a Flower Child | 1970 |
| 4) The Thirteenth Lover | 1970 |
| 5) A Synonym for Murder | 1972 |
| As 'Richard Dana' | |
| 1) Death of a Millionaire | 1969 |
| 2) Murder in Paradise | 1969 |
| 3) Murderer's Moon | 1969 |
| 4) Death Was the Echo | 1975 |
| As 'J.F. Drexler' | |
| 1) The Anonymous Assassin | 1968 |
| 2) The Fire Ant | 1975 |
| 3) The Unsuspecting Victim | 1976 |
| As 'Troy Howard' | |
| 1) The Black Light | 1968 |
| As 'Jared Ingersol' | |
| 1) The Night of the Crisis | 1968 |
| 2) A Game Called Murder | 1969 |
| 3) A Rose Can Kill | 1969 |
| 4) The Beautiful Murder | 1970 |
| 5) Diamond Fingers | 1970 |
| 6) The Jade Eye | 1970 |
| 7) The Steel Garrotte | 1970 |
| 8) The Killer's Conscience | 1971 |
| 9) The Man Who Stole Heaven | 1971 |
| 10) The Money Murder | 1971 |
| 11) The Man Who Made Roubles | 1972 |
| 12) The Non-Murder | 1972 |
| 13) The Golden Gloves | 1973 |
| 14) A Fine Day for Murder | 1974 |
| 15) The Witchcraft Murder | 1975 |
| As 'John Kilgore' | |
| 1) Some Die Young | 1970 |
| 2) Murder to Music | 1972 |
| As 'Hunter Liggett' | |
| 1) Murder for Money | 1969 |
| 2) The Murder Maze | 1969 |
| 3) The Victim Died Twice | 1969 |
| 4) The Unknown Murderer | 1975 |
| As 'J.K. Lucas' | |
| 1) Haight Is the Killer | 1969 |
| 2) The Born Survivor | 1975 |
| As 'John Morgan' | |
| 1) Murderers Don't Smile | 1969 |
| 2) Death to Comrade X | 1969 |
| 3) Spy in the Tunnel | 1969 |
| 4) To Kill a Hero | 1969 |
| 5) The Nicest Corpse | 1970 |
| 6) The Perfect Frame | 1970 |
| 7) The Midnight Murder | 1971 |
| 8) The Killer's Manual | 1972 |
| 9) The Ivory Penguin | 1974 |