Bill Crider
1941-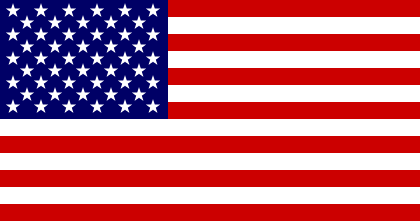 Pseudonyms: Jack Buchanan, Nick Carter and Jack MacLane
Allen Billy Crider was born in Mexia, Texas. He went to college at the University of Texas and North Texas State University, and taught high school and college classes for many years. He also writes western novels. He wrote one novel under the household name 'Nick Carter' (with Jack Davis) and three novels in the M.I.A. Hunter series (under the pseudonym 'Jack Buchanan', co-written with Stephen Mertz, Michael Newton and Joe R. Lansdale) and five horror novels under the pseudonym 'Jack MacLane'. Crider is the creator of:
1. 'Carl Burns', a college professor in Texas.
2. 'Sally Good', head of the English and Fine Arts departments at Hughes Community College in Texas.
3. 'Dan Rhodes', a sheriff in a small town in Texas.
4. 'Truman Smith', a private eye in Galveston, Texas.
5. 'Stanley Waters', a retired, nationally-recognized weatherman (with Willard Scott).
Visit also the author's own site.
Titles and year of publication:

| | |
| --- | --- |
| 'Carl Burns' Novels | |
| 1) One Dead Dean | 1988 |
| 2) Dying Voices | 1989 |
| 3) … A Dangerous Thing | 1994 |
| 4) Dead Soldiers | 2004 |
| 'Sally Good' Novels | |
| 1) Murder Is an Art | 1999 |
| 2) A Knife in the Back | 2002 |
| 3) A Bond with Death | 2004 |
| 'Dan Rhodes' Novels | |
| 1) Too Late to Die (Anthony Award) | 1986 |
| 2) Shotgun Saturday Night | 1987 |
| 3) Cursed to Death | 1988 |
| 4) Death on the Move | 1989 |
| 5) Evil at the Root | 1990 |
| 6) Booked for a Hanging | 1992 |
| 7) Murder Most Fowl | 1994 |
| 8) Winning Can Be Murder | 1996 |
| 9) Death by Accident | 1998 |
| 10) A Ghost of a Chance | 2000 |
| 11) A Romantic Way to Die | 2001 |
| 12) Red, White, and Blue Murder | 2003 |
| 13) A Mammoth Murder | 2006 |
| 14) Murder Among the O.W.L.S. | 2007 |
| 15) Of All Sad Words | 2008 |
| 16) Murder in Four Parts | 2009 |
| 17) Murder in the Air | 2010 |
| 18) The Wild Hog Murders | 2011 |
| 19) Murder of a Beauty Shop Queen | 2012 |
| 20) Compound Murder | 2013 |
| 21) Half in Love with Artful Death | 2014 |
| 22) Between the Living and the Dead | 2015 |
| 23) Survivors Will Be Shot Again | 2016 |
| 24) Dead, to Begin With | 2017 |
| 'Truman Smith' Novels | |
| 1) Dead on the Island | 1991 |
| 2) Gator Kill | 1992 |
| 3) When Old Men Die | 1994 |
| 4) The Prairie Chicken Kill | 1996 |
| 5) Murder Takes a Break | 1996 |
| 'Stanley Waters' Novels (with Willard Scott) | |
| 1) Murder Under Blue Skies | 1998 |
| 2) Murder in the Mist | 1999 |
| Other Novels | |
| 1) Blood Marks | 1991 |
| 2) The Texas Capitol Murders | 1992 |
| 3) Houston Homicide (with Clyde Wilson) | 2007 |
| 4) Eight Adventures of Sherlock Holmes (short stories) (e-book) | 2017 |
| As 'Jack Buchanan' | |
| 1) Miami War Zone | 1988 |
| 2) Desert Death Raid | 1989 |
| 3) Back to 'Nam | 1990 |
| As 'Nick Carter' (with Jack Davis) | |
| 1) The Coyote Connection | 1981 |
| As 'Jack MacLane' | |
| 1) Keepers of the Beast | 1988 |
| 2) Goodnight, Moon | 1989 |
| 3) Blood Dreams | 1989 |
| 4) Rest in Peace | 1990 |
| 5) Just Before Dark | 1990 |
Back