Jeff Shelby
?-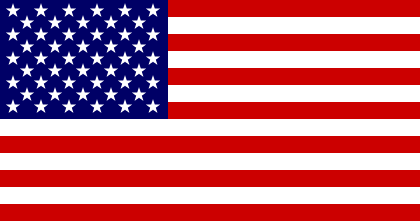 Pseudonym: Jeffrey Allen
Jeff Shelby is a graduate of the University of California, Irvine. He lives in the suburbs of Dallas and works as a high school English teacher. He is the creator of:
1. 'Noah Braddock', a private investigator in San Diego.
2. 'Joe Tyler', a father searching for his abducted daughter.
3. 'Moose River Mystery' series featuring Daisy Savage, an amateur sleuth.
4. 'Rainy Day Mystery' series featuring Rainy Day, a rural farm owner in Virginia.
5. 'Stay at Home Dad Mystery' series featuring Deuce Winters, a stay-at-home dad in Rose Petal, Texas (under the pseudonym 'Jeffrey Allen').
Visit also the author's own site.
Titles and year of publication:

| | |
| --- | --- |
| 'Noah Braddock' Novels | |
| 1) Killer Swell | 2005 |
| 2) Wicked Break | 2006 |
| 3) Liquid Smoke | 2011 |
| 4) Drift Away | 2012 |
| 5) Locked In (e-book) | 2016 |
| 'Joe Tyler' Novels | |
| 1) Thread of Hope (e-book) | 2011 |
| 2) Thread of Suspicion (e-book) | 2012 |
| 3) Thread of Betrayal (e-book) | 2013 |
| 4) Thread of Innocence (e-book) | 2013 |
| 5) Thread of Fear (e-book) | 2015 |
| 6) Thread of Revenge (e-book) | 2015 |
| 7) Thread of Danger (e-book) | 2016 |
| 'Moose River Mystery' Novels | |
| 1) The Murder Pit (e-book) | 2014 |
| 2) Last Resort (e-book) | 2014 |
| 3) Alibi High (e-book) | 2014 |
| 4) Foul Play (e-book) | 2015 |
| 5) You've Got Blackmail (e-book) | 2016 |
| 6) Assisted Murder (e-book) | 2016 |
| 'Rainy Day Mystery' Novels | |
| 1) Bought the Farm (e-book) | 2016 |
| 'Stay at Home Dad Mystery' Novels (as Jeffrey Allen) | |
| 1) Stay at Home Dead | 2012 |
| 2) Popped Off | 2012 |
| 3) Father Knows Death | 2013 |
| Other Novels | |
| 1) Out of Time (short stories) (e-book) | 2012 |
Back