David Baldacci
1960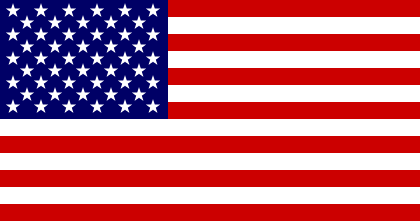 David Baldacci has been a practising trial and corporate lawyer in Washington DC. He wrote for eleven years before his first crime novel was published which became an immediate bestseller. He is now a full-time writer and lives in Virginia with his wife and two children. He is the creator of:
1. 'Amos Decker', a former pro football player turned police detective in Burlington, Vermont.
2. 'Sean King and Michelle Maxwell', two former Secret Service agents.
3. 'John Puller', a military investigator in the U.S. Army's Criminal Investigative Division.
4. 'Will Robie', an assassin.
Visit also his official site.
Titles and year of publication:
| | |
| --- | --- |
| 'Amos Decker' Novels | |
| 1) Memory Man | 2015 |
| 2) The Last Mile | 2016 |
| 3) The Fix | 2017 |
| 4) The Fallen | 2018 |
| 5) Redemption | 2019 |
| 'Sean King and Michelle Maxwell' Novels | |
| 1) Split Second | 2003 |
| 2) Hour Game | 2005 |
| 3) Simple Genius | 2007 |
| 4) First Family | 2009 |
| 5) The Sixth Man | 2011 |
| 6) King and Maxwell | 2013 |
| 'John Puller' Novels | |
| 1) Zero Day | 2011 |
| 2) The Forgotten | 2012 |
| 3) The Escape | 2014 |
| 4) No Man's Land | 2016 |
| 'Will Robie' Novels | |
| 1) The Innocent | 2012 |
| 2) The Hit | 2013 |
| 3) The Target | 2014 |
| 4) The Guilty | 2015 |
| 5) End Game | 2017 |
| Other Novels | |
| 1) Absolute Power | 1996 |
| 2) Total Control | 1997 |
| 3) The Winner | 1998 |
| 4) The Simple Truth | 1998 |
| 5) Saving Faith | 1999 |
| 6) Wish You Well | 2000 |
| 7) Last Man Standing | 2001 |
| 8) The Christmas Train | 2002 |
| 9) The Camel Club | 2006 |
| 10) The Collectors | 2006 |
| 11) Stone Cold | 2007 |
| 12) The Whole Truth | 2008 |
| 13) Divine Justice | 2008 |
| 14) True Blue | 2009 |
| 15) Deliver Us from Evil | 2010 |
| 16) Hell's Corner | 2010 |
| 17) Long Road to Mercy | 2018 |
| 18) One Good Deed | 2019 |
| 19) A Minute to Midnight | Due November 2019 |
Back