Bill Craig
1959-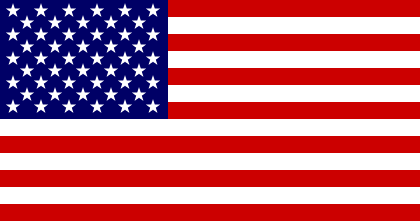 Bill Craig is a former security specialist and corrections officer. He is now a customer service agent. He is the creator of:
1. 'Mitch Cooper', a former Navy Seal.
2. 'Sam Decker', a private eye in Florida Keys.
3. 'Michael "Hardluck" Hannigan', an adventurer in the 1930s.
4. 'Rick Marlow', a former NYPD cop.
5. 'Rebekah McCabe', a private investigator in Tampa, Florida.
6. 'Jack Riley', a Chicago Police Detective.
Titles and year of publication:
| | |
| --- | --- |
| 'Mitch Cooper' Novels | |
| 1) One More Way to Die | 2016 |
| 2) The Past Never Dies | 2016 |
| 3) To Die For (e-book) | 2017 |
| 'Sam Decker' Novels | |
| 1) Scorpion Cay | 2008 |
| 2) Killshot | 2009 |
| 3) Death Song | 2010 |
| 4) Smugglers' Blues | 2011 |
| 5) A Cold and Lonely Death | 2012 |
| 6) Running the Voodoo Down | 2012 |
| 7) Best Served Cold | 2013 |
| 8) Lives in the Balance | 2014 |
| 9) Pieces of Eight | 2014 |
| 10) Arizona Deadline | 2015 |
| 11) Those Left Behind | 2016 |
| 12) Blood Vow | 2017 |
| 13) Threat of Violence (e-book) | 2018 |
| 'Michael "Hardluck" Hannigan' Novels | |
| 1) Emerald Death | 2007 |
| 2) The Sky Masters | 2009 |
| 3) River of the Sun | 2009 |
| 4) Ghosts of the Sargasso | 2009 |
| 5) Curse of the Kill Devil | 2010 |
| 6) The Spear of Goliath | 2010 |
| 7) The Golden Scorpion | 2011 |
| 8) Peril in the North | 2012 |
| 'Rick Marlow' Novels | |
| 1) Indigo Tide | 2013 |
| 2) Banana Wind | 2013 |
| 3) The Neon Goodbye | 2013 |
| 4) Mango Run | 2014 |
| 5) Midnight Blues | 2014 |
| 6) Something Wicked | 2015 |
| 7) Dark Waters | 2015 |
| 8) Papa's Legacy | 2016 |
| 9) Hurricane Bay | 2017 |
| 10) Lost Girl (e-book) | 2018 |
| 'Rebekah McCabe' Novels | |
| 1) Night Shadows | 2016 |
| 2) Night Sorrows | 2017 |
| 3) Night Stalker | 2018 |
| 'Jack Riley' Novels | |
| 1) Valley of Death | 2001 |
| 2) Mayan Gold | 2002 |
| 3) Dead Run | 2003 |
| 4) Pirates' Blood | 2004 |
| 5) The Child Stealers | 2005 |
| 6) The Mummy's Tomb | 2008 |
| Other Novels | |
| 1) The Butterfly Tattoo | 2009 |
| 2) Bullets and Blades (short stories) | 2011 |
| 3) Paradise Lost | 2012 |
| 4) Sabre and the Temple of the Sun | 2013 |
| 5) Savage Autumn | 2014 |
| 6) Chandler: Circle City Shakedown | 2014 |
| 7) Caribe: From Havana with Love | 2015 |
| 8) Chandler: Circle City Slam | 2015 |
| 9) Caribe: You Only Die Twice | 2016 |
| 10) Speaking for the Dead | 2016 |
| 12) Caribe: Operation Skyfire | 2017 |
| 13) Chandler: Circle City Frame | 2017 |
| 14) The Drop Dead Blonde (e-book) | 2017 |
| 15) Looking Into Darkness (e-book) | 2018 |
| 16) The Runaway Redhead | 2019 |
Back