Leighann Dobbs
?-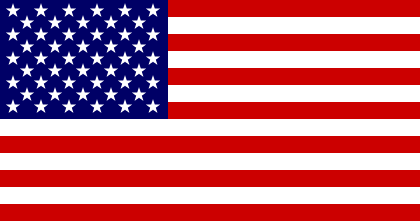 Leighann Dobbs is a former software engineer. She lives in New Hampshire with her husband. She is the creator of:
1. 'Blackmoore Sisters Mystery' series featuring Morgan and Fiona Blackmoore, two sisters with paranormal skills.
2. 'Callie Justice', a private investigator in the near future.
3. 'Hazel Martin', a mystery novelist in early 20th century England.
4. 'Kate Diamond', an insurance investigator.
5. 'Lexy Baker ', owner of bakery and amateur sleuth.
6. 'Mooseamuck Island Mystery' series featuring Dominic Benedetti and Claire Watkins, two retired police consultants.
7. 'Mystic Notch Mystery' series featuring Willa Chance, a middle-aged bookstore owner.
8. 'Silver Hollow Paranormal Mystery' series featuring Issy Quinn, a witch (with Traci Douglas).
Visit also this site.
Titles and year of publication:

| | |
| --- | --- |
| 'Blackmoore Sisters Mystery' Novels | |
| 1) Dead Wrong | 2013 |
| 2) Dead & Buried | 2013 |
| 3) Dead Tide | 2013 |
| 4) Buried Secrets | 2013 |
| 5) Deadly Intentions | 2014 |
| 6) A Grave Mistake | 2015 |
| 7) Spell Found | 2015 |
| 8) Fatal Fortune | 2017 |
| 'Callie Justice' Novels | |
| 1) Burning Justice (e-book) | 2015 |
| 'Hazel Martin' Novels | |
| 1) Murder at Lowry House | 2017 |
| 'Kate Diamond' Novels | |
| 1) Hidden Agemda | 2013 |
| 2) Ancient Hiss Story | 2015 |
| 'Lexy Baker' Novels | |
| 1) Killer Cupcake | 2012 |
| 2) Dying for Danish | 2012 |
| 3) Murder, Money & Marzipan | 2013 |
| 4) 3 Bodies and a Biscotti | 2013 |
| 5) Brownies, Bodies & Bad Guys | 2013 |
| 6) Bake, Battle & Roll | 2013 |
| 7) Wedded Blintz | 2013 |
| 8) Scones, Skulls & Scams | 2014 |
| 9) Ice Cream Murder | 2014 |
| 10) Mummified Meringues | 2014 |
| 11) Brutal Brûlée | 2015 |
| 12) A Partridge in a Poison Pear Tart (e-novella) | 2015 |
| 13) No Scone Unturned | 2016 |
| 'Mooseamuck Island Mystery' Novels | |
| 1) A Zen for Murder | 2014 |
| 2) A Crabby Killer | 2015 |
| 3) A Treacherous Treasure | 2016 |
| 'Mystic Notch Mystery' Novels | |
| 1) Ghostly Paws | 2014 |
| 2) A Spirited Tail | 2014 |
| 3) A Mew to a Kill | 2015 |
| 4) Paws and Effect | 2015 |
| 5) Probable Paws | 2016 |
| 'Silver Hollow Paranormal Mystery' Novels (with Traci Douglas) | |
| 1) A Spell of Trouble | 2016 |
| 2) Spell Disaster | 2016 |
| 3) Nothing to Croak About | 2017 |
Back