Heather Graham
1953-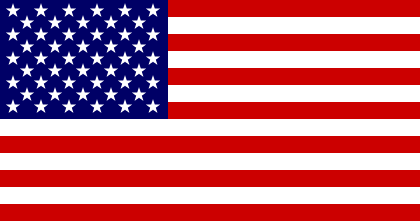 Heather Graham was born in Dade County, Florida. She also writes romances. She is the creator of:
1. 'Danni Cafferty and Michael Quinn', an antiques dealer and a private investigator in New Orleans.
2. 'Harrison Investigation' series about a paranormal investigations bureau.
2. 'Krewe of Hunters', an elite team of paranormal investigators.
Visit also her official site.
Titles and year of publication:

| | |
| --- | --- |
| 'Cafferty and Quinn' Novels | |
| 1) Let the Dead Sleep | 2013 |
| 2) Waking the Dead | 2014 |
| 3) The Dead Play On | 2015 |
| 4) Blood on the Bayou (novella) | 2016 |
| 5) Toys in the Attic (e-novella) | 2017 |
| 6) Big Easy Evil (novella) | 2017 |
| 'Harrison Investigation' Novels | |
| 1) Haunted | 2003 |
| 2) Ghost Walk | 2005 |
| 3) The Vision | 2006 |
| 4) The Séance | 2007 |
| 5) The Dead Room | 2008 |
| 6) The Death Dealer | 2008 |
| 7) Unhallowed Ground | 2009 |
| 8) Nightwalker | 2009 |
| 'Krewe of Hunters' Novels | |
| 1) Phantom Evil | 2011 |
| 2) Heart of Evil | 2011 |
| 3) Sacred Evil | 2011 |
| 4) The Evil Inside | 2012 |
| 5) The Unseen | 2012 |
| 6) The Unholy | 2012 |
| 7) The Unspoken | 2012 |
| 8) The Uninvited | 2012 |
| 9) The Night Is Watching | 2013 |
| 10) The Night Is Alive | 2013 |
| 11) The Night Is Forever | 2013 |
| 12) The Cursed | 2014 |
| 13) The Hexed | 2014 |
| 14) The Betrayed | 2014 |
| 15) The Silenced | 2015 |
| 16) The Forgotten | 2015 |
| 17) The Hidden | 2015 |
| 18) Haunted Destiny | 2016 |
| 19) Deadly Fate | 2016 |
| 20) Darkest Journey | 2016 |
| 21) Dying Breath | 2017 |
| 22) Dark Rites | 2017 |
| 23) Wicked Deeds | 2017 |
| 24) Fade to Black | Due May 2018 |
| 25) Pale As Death | Due July 2018 |
| 'Krewe of Hunters' Novellas | |
| 1) Crimson Twilight | 2014 |
| 2) When Irish Eyes Are Haunting | 2015 |
| 3) All Hallows Eve | 2015 |
| 4) Hallow Be the Haunt | 2017 |
| Other Novels | |
| 1) Drop Dead Gorgeous | 1998 |
| 2) Tall, Dark, and Deadly | 1999 |
| 3) Long, Lean and Lethal | 2000 |
| 4) Dying to Have Her | 2001 |
| 5) Hurricane Bay | 2002 |
| 6) Picture Me Dead | 2003 |
| 7) Dead on the Dance Floor | 2004 |
| 8) The Presence | 2004 |
| 9) Killing Kelly | 2005 |
| 10) Deadly Night | 2008 |
| 11) Deadly Harvest | 2008 |
| 12) Deadly Gift | 2008 |
| 13) Dust to Dust | 2009 |
| 14) Night of the Wolves | 2009 |
| 15) Ghost Shadow | 2010 |
| 16) Ghost Night | 2010 |
| 17) Ghost Moon | 2010 |
| 18) Night of the Vampires | 2010 |
| 19) Bride of the Night | 2011 |
| 20) Flawless | 2016 |
| 21) An Angel's Touch | 2016 |
| 22) Law and Disorder & In the Dark | 2017 |
| 23) The Rising (with Jon Land) | 2017 |
| 24) A Perfect Obsession | 2017 |
| 25) Shadows in the Night | 2017 |
| 26) Out of the Darkness | 2018 |
| 27) A Dangerous Game | 2018 |
Back