Edith Maxwell
?-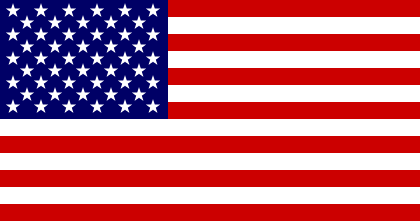 Pseudonyms: Tace Baker and Maddie Day
Edith Maxwell is a former farmer of a certified organic farm, holds a Ph.D. in Linguistics, and is a member of Sisters in Crime and Mystery Writers of America. She is the creator of:
1. 'Country Store Mystery' series featuring Robbie Jordan, owner of Pans 'n Pancakes (under the pseudonym 'Maddie Day').
2. 'Lauren Rousseau', a linguistics professor (under the pseudonym 'Tace Baker').
3. 'Local Foods Mystery' series featuring Cameron Flaherty, an organic farmer in Westbury, Massachusetts.
4. 'Quaker Midwife Mystery' series featuring Rose Carroll, a quaker midwife in late 19th century Massachusetts.
Visit also this site.
Titles and year of publication:
| | |
| --- | --- |
| 'Country Store Mystery' Novels (as 'Maddie Day') | |
| 1) Flipped for Murder | 2015 |
| 2) Grilled For Murder | 2016 |
| 3) When the Grits Hit the Fan | 2017 |
| 4) Biscuits and Slashed Browns | 2018 |
| 5) Death Over Easy | 2018 |
| 6) Strangled Eggs and Ham | 2019 |
| 7) Nacho Average Murder | Due June 2020 |
| 8) Candy Slain Murder | Due September 2020 |
| 'Lauren Rousseau' Novels (as 'Tace Baker') | |
| 1) Speaking of Murder | 2012 |
| 2) Bluffing Is Murder | 2014 |
| 'Local Foods Mystery' Novels | |
| 1) A Tine to Live, A Tine to Die | 2013 |
| 2) 'Til Dirt Do Us Part | 2014 |
| 3) Farmed and Dangerous | 2015 |
| 4) Murder Most Fowl | 2016 |
| 5) Much Ado about Murder | 2017 |
| 'Quaker Midwife Mystery' Novels | |
| 1) Delivering the Truth | 2016 |
| 2) Called to Justice | 2017 |
| 3) Turning the Tide | 2018 |
| 4) Charity's Burden | 2019 |
| 5) Judge Thee Not | 2019 |
| Other Novels | |
| 1) Yatsuhashi for Lance (e-story) | 2013 |
| 2) Reduction in Force (e-story) | 2013 |
| 3) A Fire in Carriagetown (e-story) | 2014 |
| 4) Just Desserts for Johnny (e-story) | 2014 |
| 5) An Idea for Murder (e-story) | 2014 |
| 6) The Importance of Blood (e-story) | 2014 |
| 7) Murder on Cape Cod (as Maddie Day) | 2019 |
Back