Ralph McInerny
1929-2010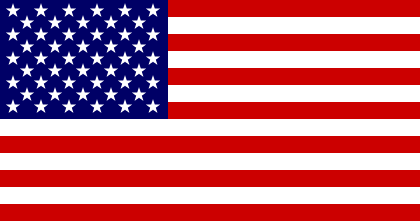 Ralph Matthew McInerny was a professor of medieval studies at Notre Dame University. He is the creator of:
1. 'Father Dowling', Roman Catholic priest and amateur sleuth.
2. 'Andrew Broom', attorney in Wyler, Indiana.
3. 'Roger and Philip Knight', professor and private investigator.
4. 'Mary Teresa Dempsey', nun in Chicago, Illinois (Under the pseudonym Monica Quill).
He also wrote under the pseudonym 'Edward Mackin'.
Titles and year of publication:

| | |
| --- | --- |
| 'Father Dowling' Novels | |
| 1) Her Death of Cold | 1977 |
| 2) The Seventh Station | 1977 |
| 3) Bishop As Pawn | 1978 |
| 4) Lying Three | 1979 |
| 5) Second Vespers | 1980 |
| 6) Thicker Than Water | 1981 |
| 7) A Loss of Patients | 1982 |
| 8) The Grass Widow | 1983 |
| 9) Getting a Way with Murder | 1984 |
| 10) Rest in Pieces | 1985 |
| 11) The Basket Case | 1987 |
| 12) Abracadaver (UK Title: Sleight of Body) | 1989 |
| 13) Four on the Floor (Novelets) | 1990 |
| 14) Judas Priest | 1991 |
| 15) Desert Sinner | 1992 |
| 16) Seed of Doubt | 1993 |
| 17) A Cardinal Offense | 1994 |
| 18) The Tears of Things | 1996 |
| 19) Grave Undertakings | 2000 |
| 20) Triple Pursuit | 2001 |
| 21) Prodigal Father | 2002 |
| 22) Last Things | 2003 |
| 23) Requiem for a Realtor | 2004 |
| 24) Blood Ties | 2005 |
| 25) The Prudence of Flesh | 2006 |
| 26) The Widow's Mate | 2007 |
| 27) Ash Wednesday | 2008 |
| 28) The Wisdom of Father Dowling | 2009 |
| 29) Stained Glass | 2009 |
| 'Andrew Broom' Novels | |
| 1) Cause and Effect | 1987 |
| 2) Body and Soil | 1989 |
| 3) Savings and Loam | 1990 |
| 4) Mom and Dead | 1994 |
| 5) Law and Ardor | 1995 |
| 6) Heirs and Parents | 2000 |
| 'Roger and Philip Knight' Novels | |
| 1) Easeful Death | 1991 |
| 2) On This Rockne | 1997 |
| 3) Lack of the Irish | 1998 |
| 4) Irish Tenure | 1999 |
| 5) The Book of Kills | 2000 |
| 6) Emerald Aisle | 2001 |
| 7) Celt and Pepper | 2002 |
| 8) Irish Coffee | 2003 |
| 9) Green Thumb | 2004 |
| 10) Irish Gilt | 2005 |
| 11) The Letter Killeth | 2006 |
| 12) Irish Alibi | 2007 |
| 13) The Green Revolution | 2008 |
| 14) Good Knights (short stories) | 2009 |
| 15) Sham Rock | 2010 |
| Other Novels | |
| 1) Romanesque | 1978 |
| 2) The Noonday Devil | 1985 |
| 3) Frigor Mortis | 1989 |
| 4) The Search Committee | 1991 |
| 5) Infra Dig | 1992 |
| 6) The Red Hat | 1998 |
| 7) Still Life | 2000 |
| 8) Sub Rosa | 2001 |
| 9) As Good As Dead | 2002 |
| 10) The Ablative Case | 2003 |
| 11) Slattery | 2004 |
| 12) The Third Revelation | 2009 |
| 13) Relic of Time | 2009 |
| 'As Monica Quill' | |
| 1) Not a Blessed Thing! | 1981 |
| 2) Let Us Pray | 1982 |
| 3) And Then There Was Nun | 1984 |
| 4) Nun of the Above | 1985 |
| 5) Sine Qua Nun | 1986 |
| 6) The Veil of Ignorance | 1988 |
| 7) Sister Hood | 1991 |
| 8) Nun Plussed | 1993 |
| 9) Half Past Nun | 1997 |
| 10) Death Takes the Veil | 2001 |
| As 'Edward Mackin' | |
| 1) The Nominative Case | 1990 |
Back