Carolyn Haines
1953-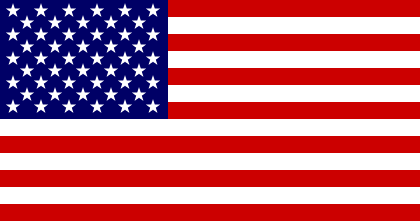 Pseudonym: R.B. Chesterton
Carolyn Haines was born in Hattiesburg, Mississippi. In 1974, she earned a bachelor's degree in Journalism from the University of Southern Mississippi. In 1985, she obtained a M.A. in Creative Writing from the University of Southern Alabama. She is the creator of:
1. 'Sarah Booth Delaney', a private investigator in Zinnia, Mississippi.
2. 'Pluto's Snitch Mystery' series featuring Raissa James and Reginald Proctor, partners in Pluto's Snitch, a private-investigation agency specializing in the occult.
She also writes romances and romantic suspense under the pseudonym 'Caroline Burnes' and horror novels under the pseudonym 'R.B. Chesterton'. Visit also this site.
Titles and year of publication:
| | |
| --- | --- |
| 'Sarah Booth Delaney' Novels | |
| 1) Them Bones | 1999 |
| 2) Buried Bones | 2000 |
| 3) Splintered Bones | 2002 |
| 4) Crossed Bones | 2003 |
| 5) Hallowed Bones | 2004 |
| 6) Bones to Pick | 2006 |
| 7) Ham Bones | 2007 |
| 8) Wishbones | 2008 |
| 9) Greedy Bones | 2009 |
| 10) Bone Appetit | 2010 |
| 11) Bones of a Feather | 2011 |
| 12) Bonefire of the Vanities | 2012 |
| 13) Smarty Bones | 2013 |
| 14) Booty Bones | 2014 |
| 15) Bone to Be Wild | 2015 |
| 16) Rock-a-Bye Bones | 2016 |
| 17) Sticks and Bones | 2017 |
| 18) Charmed Bones | 2018 |
| 19) A Gift of Bones | 2018 |
| 20) Game of Bones | 2019 |
| 21) The Devil's Bones | 2020 |
| 22) A Garland of Bones | 2020 |
| 23) Independent Bones | 2021 |
| 'Sarah Booth Delaney' E-novellas and E-stories | |
| 1) Shorty Bones | 2014 |
| 2) Bones on the Bayou | 2014 |
| 3) Jingle Bones | 2015 |
| 4) Guru Bones | 2015 |
| 5) Bones and Arrows | 2017 |
| 6) Clacking Bones | 2018 |
| 7) Enchanted Bones | 2020 |
| 'Pluto's Snitch Mystery' Novels | |
| 1) The Book of Beloved | 2016 |
| 2) The House of Memory | 2017 |
| 3) The Specter of Seduction | 2017 |
| 4) A Visitation of Angels | 2019 |
| Other Novels | |
| 1) Summer of Fear (Also published as: Deception [2012]) | 1993 |
| 2) Season of Innocents | 1994 |
| 3) Summer of the Redeemers | 1994 |
| 4) Touched | 1996 |
| 5) Judas Burning | 2005 |
| 6) Penumbra | 2006 |
| 7) Fever Moon | 2007 |
| 8) Revenant | 2007 |
| 9) Skin Dancer (e-book) | 2011 |
| 10) Fear Familiar (e-book) | 2017 |
| 11) Too Familiar (e-book) | 2017 |
| 12) Thrice Familiar (e-book) | 2017 |
| 13) Familiar Trouble | 2017 |
| 14) Bone-a-fied Trouble | 2019 |
| 15) Trouble Restored | 2021 |
| As 'R.B. Chesterton' | |
| 1) The Darkling | 2013 |
| 2) The Seeker | 2014 |
| 3) The Hanged Man (e-story) | 2014 |
Back