Cleo Coyle
1952-
1962-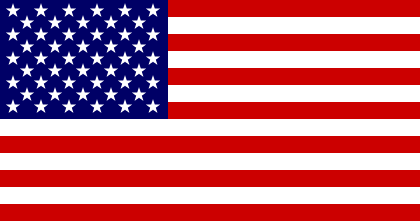 Pseudonym: Alice Kimberly
Joint pseudonym of the husband-and-wife writing team Marc Cerasini and Alice Alfonsi (real name: Rosemary Grace). They were born and raised in Pittsburgh. They met in New York and were married in Las Vegas. They are the creators of:
1. 'Coffeehouse Mystery' series featuring Carolyn Cosi, manager of New York's historic Village Blend Coffee house.
2. 'Haunted Bookshop' series featuring Penelope Thornton-McClure, a mystery book shop manager and amateur sleuth (under the joint pseudonym 'Alice Kimberly').
Visit also this site.
Titles and year of publication:
| | |
| --- | --- |
| 'Coffeehouse Mystery' Novels | |
| 1) On What Grounds | 2003 |
| 2) Through the Grinder | 2004 |
| 3) Latte Trouble | 2005 |
| 4) Murder Most Frothy | 2006 |
| 5) Decaffeinated Corpse | 2007 |
| 6) French Pressed | 2008 |
| 7) Espresso Shot | 2008 |
| 8) Holiday Grind | 2009 |
| 9) Roast Mortem | 2010 |
| 10) Murder by Mocha | 2011 |
| 11) A Brew to a Kill | 2012 |
| 12) Holiday Buzz | 2012 |
| 13) Billionaire Blend | 2013 |
| 14) Once Upon a Grind | 2014 |
| 15) Dead to the Last Drop | 2015 |
| 16) Dead Cold Brew | 2017 |
| 17) Shot in the Dark | 2018 |
| 18) Brewed Awakening | 2019 |
| 19) Honey Roasted | Due December 2021 |
| 'Haunted Bookshop' Novels (as 'Alice Kimberly') | |
| 1) The Ghost and Mrs. McClure | 2004 |
| 2) The Ghost and the Dead Deb | 2005 |
| 3) The Ghost and the Dead Man's Library | 2006 |
| 4) The Ghost and the Femme Fatale | 2008 |
| 5) The Ghost and the Haunted Mansion | 2009 |
| 6) The Ghost and the Bogus Bestseller (as 'Cleo Coyle') | 2018 |
| 7) The Ghost and the Haunted Portrait (as 'Cleo Coyle') | 2021 |
Back