Blake Pierce
?-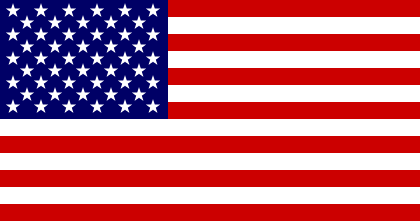 Blake Pierce is the creator of:
1. 'Avery Black', a former criminal defense attorney turned homicide detective.
2. 'Chloe Fine', an FBI Evidence Response Team intern.
3. 'Jessie Hunt', a criminal profiler in training.
4. 'Keri Locke', a missing persons detective in the Homicide division of the LAPD.
5. 'Riley Paige', an FBI agent.
6. 'MacKenzie White', an FBI agent.
7. 'Kate Wise', a retired FBI agent.
Visit also this site.
Titles and year of publication:
| | |
| --- | --- |
| 'Avery Black' Novels | |
| 1) Cause to Kill | 2016 |
| 2) Cause to Run | 2017 |
| 3) Cause to Hide | 2017 |
| 4) Cause to Fear | 2017 |
| 5) Cause to Save | 2017 |
| 6) Cause to Dread | 2018 |
| 'Chloe Fine' Novels | |
| 1) Next Door | 2018 |
| 2) A Neighbor's Lie | 2018 |
| 3) Cul de Sac | 2019 |
| 4) Silent Neighbor | 2019 |
| 5) Homecoming | 2019 |
| 6) Tinted Windows | Due March 2020 |
| 'Jessie Hunt' Novels | |
| 1) The Perfect Wife | 2018 |
| 2) The Perfect Block | 2018 |
| 3) The Perfect House (e-book) | 2019 |
| 4) The Perfect Smile (e-book) | 2019 |
| 5) The Perfect Lie (e-book) | 2019 |
| 6) The Perfect Look (e-book) | Due June 2020 |
| 'Keri Locke' Novels | |
| 1) A Trace of Death | 2016 |
| 2) A Trace of Murder | 2017 |
| 3) A Trace of Vice | 2017 |
| 4) A Trace of Crime | 2017 |
| 5) A Trace of Hope | 2018 |
| 'Riley Paige' Novels | |
| 1) Once Gone | 2015 |
| 2) Once Taken | 2016 |
| 3) Once Craved | 2016 |
| 4) Once Lured | 2016 |
| 5) Once Hunted | 2016 |
| 6) Once Pined | 2016 |
| 7) Once Forsaken | 2017 |
| 8) Once Cold | 2017 |
| 9) Once Stalked | 2017 |
| 10) Once Lost | 2017 |
| 11) Once Buried | 2017 |
| 12) Once Bound | 2018 |
| 13) Once Trapped | 2018 |
| 14) Once Dormant | 2018 |
| 15) Once Shunned (e-book) | 2019 |
| 16) Once Missed (e-book) | 2019 |
| 17) Once Chosen (e-book) | Due May 2020 |
| 'The Making of Riley Paige' Novels | |
| 1) Watching | 2018 |
| 2) Waiting | 2018 |
| 3) Luring | 2019 |
| 4) Taking (e-book) | 2019 |
| 5) Stalking (e-book) | 2019 |
| 6) Killing (e-book) | Due August 2020 |
| 'MacKenzie White' Novels | |
| 1) Before He Kills | 2016 |
| 2) Before He Sees | 2016 |
| 3) Before He Covets | 2016 |
| 4) Before He Takes | 2017 |
| 5) Before He Needs | 2017 |
| 6) Before He Feels | 2017 |
| 7) Before He Sins | 2017 |
| 8) Before He Hunts | 2017 |
| 9) Before He Preys | 2018 |
| 10) Before He Longs | 2018 |
| 11) Before He Lapses | 2019 |
| 12) Before He Envies (e-book) | 2019 |
| 13) Before He Stalks (e-book) | 2019 |
| 14) Before He Harms (e-book) | Due August 2020 |
| 'Kate Wise' Novels | |
| 1) If She Knew | 2018 |
| 2) If She Saw | 2018 |
| 3) If She Ran | 2018 |
| 4) If She Hid (e-book) | 2019 |
| 5) If She Fled (e-book) | 2019 |
| 6) If She Feared (e-book) | 2019 |
| 7) If She Heard (e-book) | Due June 2020 |
Back