Gayle Trent
1967-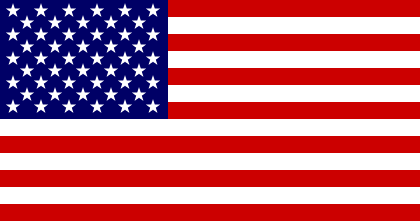 Pseudonyms: Holly Jordan, Amanda Lee and Gayle Leeson
Gayle Trent lives in Southwest Virginia with her husband and two children. She is an author, publisher and editor at Grace Abraham Publishing. She is the creator of:
1. 'Myrtle Crumb', an amateur sleuth.
2. 'Daphne Martin', a cake decorator and amateur sleuth.
3. 'Marcy Singer', a embroidery shop owner and amateur sleuth (under the pseudonym 'Amanda Lee').
4. 'Down South Café Mystery' series featuring Amy Flowers, an aspiring chef and small-town Virginia native (under the pseudonym 'Gayle Leeson').
Visit also this site and this site.
Titles and year of publication:

| | |
| --- | --- |
| 'Myrtle Crumb' Novels | |
| 1) Between a Clutch and a Hard Place | 2004 |
| 2) When Good Bras Go Bad | 2006 |
| 3) Claus of Death (e-book) | 2013 |
| 4) Soup...Er...Myrtle! (e-book) | 2014 |
| 5) Perp and Circumstance (e-book) | 2015 |
| 6) The Party Line (e-story) | 2015 |
| 'Daphne Martin' Novels | |
| 1) Murder Takes the Cake | 2008 |
| 2) Dead Pan | 2009 |
| 3) Killer Sweet Tooth | 2011 |
| 4) Battered to Death | 2013 |
| 5) Killer Wedding Cake | 2015 |
| 'Marcy Singer' Novels (as Amanda Lee) | |
| 1) The Quick and the Thread | 2010 |
| 2) Stitch Me Deadly | 2011 |
| 3) Thread Reckoning | 2011 |
| 4) The Long Stitch Good Night | 2012 |
| 5) Thread on Arrival | 2012 |
| 6) Cross-Stitch Before Dying | 2013 |
| 7) Thread End | 2014 |
| 8) Wicked Stitch | 2015 |
| 9) The Stitching Hour | 2015 |
| 10) Better Off Thread | 2016 |
| 'Down South Café Mystery' Novels (as Gayle Leeson) | |
| 1) The Calamity Café | 2016 |
| 2) Silence of the Jams | 2017 |
| 3) Honey-Baked Homicide | 2017 |
| Other Novels | |
| 1) The Perfect Woman (e-book) | 2012 |
| 2) The Flame | 2016 |
| 3) Yule Be Dead (with Lorraine Bartlett) (as Gayle Leeson) | 2018 |
| As 'Holly Jordan' | |
| 1) The Mourning Ring | 2006 |
Back