David Baldacci
1960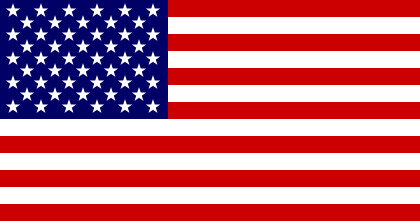 David Baldacci has been a practising trial and corporate lawyer in Washington DC. He wrote for eleven years before his first crime novel was published which became an immediate bestseller. He is now a full-time writer and lives in Virginia with his wife and two children. He is the creator of:
1. 'Aloysius Archer', a war veteran and ex-convict in the late 1940s.
2. 'Amos Decker', a former pro football player turned police detective in Burlington, Vermont.
3. 'Sean King and Michelle Maxwell', two former Secret Service agents.
4. 'Atlee Pine', an FBI agent in Shattered Rock, Arizona.
5. 'John Puller', a military investigator in the U.S. Army's Criminal Investigative Division.
6. 'Will Robie', an assassin.
Visit also his official site.
Titles and year of publication:
| | |
| --- | --- |
| 'Aloysius Archer' Novels | |
| 1) One Good Deed | 2019 |
| 2) A Gambling Man | 2021 |
| 'Amos Decker' Novels | |
| 1) Memory Man | 2015 |
| 2) The Last Mile | 2016 |
| 3) The Fix | 2017 |
| 4) The Fallen | 2018 |
| 5) Redemption | 2019 |
| 6) Walk the Wire | 2020 |
| 'Sean King and Michelle Maxwell' Novels | |
| 1) Split Second | 2003 |
| 2) Hour Game | 2005 |
| 3) Simple Genius | 2007 |
| 4) First Family | 2009 |
| 5) The Sixth Man | 2011 |
| 6) King and Maxwell | 2013 |
| 'Atlee Pine' Novels | |
| 1) Long Road to Mercy | 2018 |
| 2) A Minute to Midnight | 2019 |
| 3) Daylight | 2020 |
| 'John Puller' Novels | |
| 1) Zero Day | 2011 |
| 2) The Forgotten | 2012 |
| 3) The Escape | 2014 |
| 4) No Man's Land | 2016 |
| 'Will Robie' Novels | |
| 1) The Innocent | 2012 |
| 2) The Hit | 2013 |
| 3) The Target | 2014 |
| 4) The Guilty | 2015 |
| 5) End Game | 2017 |
| Other Novels | |
| 1) Absolute Power | 1996 |
| 2) Total Control | 1997 |
| 3) The Winner | 1998 |
| 4) The Simple Truth | 1998 |
| 5) Saving Faith | 1999 |
| 6) Wish You Well | 2000 |
| 7) Last Man Standing | 2001 |
| 8) The Christmas Train | 2002 |
| 9) The Camel Club | 2006 |
| 10) The Collectors | 2006 |
| 11) Stone Cold | 2007 |
| 12) The Whole Truth | 2008 |
| 13) Divine Justice | 2008 |
| 14) True Blue | 2009 |
| 15) Deliver Us from Evil | 2010 |
| 16) Hell's Corner | 2010 |
Back