Ernest Dempsey
?-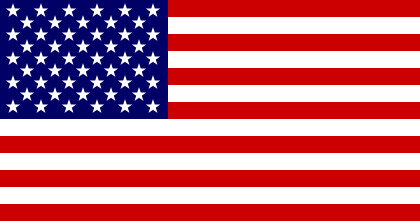 Ernest Dempsey was born in Chattanooga, Tennessee where he still lives. He is the creator of:
1. 'Adriana Villa', an international art sleuth.
2. 'Shadow Cell' series featuring Adriana Villa who has joined Shadow Cell, a covert agency that hunts the world's most dangerous mass murderers.
3. 'Sean Wyatt', a former government agent turned artifact recovery specialist.
Visit also this site.
Titles and year of publication:
| | |
| --- | --- |
| 'Adriana Villa' Novels | |
| 1) The Lost Canvas (e-novella) | 2012 |
| 2) The Mexican Connection (e-book) | 2015 |
| 3) War of Thieves (e-book) | 2015 |
| 4) The Syndicate (e-book) | 2015 |
| 'Shadow Cell' Novels | |
| 1) When Shadows Call | 2017 |
| 2) Shadows Rising | 2018 |
| 3) Shadow Hour | 2018 |
| 'Sean Wyatt' Novels | |
| 1) The Secret of the Stones | 2010 |
| 2) The Cleric's Vault | 2012 |
| 3) The Last Chamber | 2012 |
| 4) Red Gold (e-novella) | 2013 |
| 5) The Grecian Manifesto | 2014 |
| 6) The Norse Directive | 2015 |
| 7) Game of Shadows | 2015 |
| 8) The Jerusalem Creed | 2015 |
| 9) The Samurai Cipher | 2016 |
| 10) The Cairo Vendetta | 2016 |
| 11) The Uluru Code | 2016 |
| 12) The Excalibur Key | 2016 |
| 13) The Denali Deception | 2017 |
| 14) The Sahara Legacy | 2017 |
| 15) The Fourth Prophecy | 2017 |
| 16) The Templar Curse | 2018 |
| 17) The Forbidden Temple | 2018 |
| 18) The Omega Project | 2019 |
| 19) The Napoleon Affair | 2019 |
| Other Novels | |
| 1) Red Gold (e-novella) | 2013 |
| 2) The Dream Rider | 2013 |
| 3) Retribution (e-book) | 2014 |
| 4) Out of the Fire (e-novella) | 2019 |
| 5) Beta Force: Operation Zulu (e-book) | 2019 |
| 6) Beta Force: London Calling | 2019 |
| 7) Hell's Gate | 2020 |
Back