Ty Patterson
?-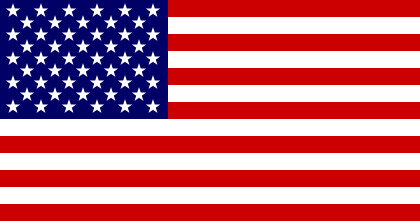 Ty Patterson has worked in several jobs before becoming a writer. He is the creator of:
1. 'Cutter Grogan', a former Delta Forces operator.
2. 'Gemini Thriller' series featuring covert operatives Beth and Meghan Petersen.
3. 'Zeb Carter', a Special Forces operative.
4. 'Warriors' series featuring Zeb Carter, an ex-Special Forces operative.
Visit also this site.
Titles and year of publication:
| | |
| --- | --- |
| 'Cutter Grogan' Novels | |
| 1) Break | 2020 |
| 2) Powder Burn | 2020 |
| 3) Hangfire | 2021 |
| 4) Ricochet | Due September 2021 |
| 'Gemini Thriller' Novels | |
| 1) Dividing Zero (e-book) | 2016 |
| 2) Defending Cain (e-book) | 2016 |
| 3) I Am Missing | 2017 |
| 4) Wrecking Team (e-book) | 2018 |
| 'Zeb Carter' Novels | |
| 1) Zeb Carter | 2018 |
| 2) The Peace Killers | 2018 |
| 3) Burn Rate | 2018 |
| 4) Terror | 2019 |
| 5) Traitor | 2019 |
| 6) Zero Dark | 2020 |
| 7) Incoming | 2020 |
| 8) Tightrope | 2021 |
| 'Zeb Carter' E-Novellas | |
| 1) Staccato | 2020 |
| 2) Kick | 2020 |
| 3) Recoil | 2021 |
| 'Warriors' Novels | |
| 1) The Warrior | 2012 |
| 2) The Reluctant Warrior | 2014 |
| 3) The Warrior Code | 2014 |
| 4) The Warrior's Debt | 2015 |
| 5) Flay | 2015 |
| 6) Behind You | 2015 |
| 7) Hunting You | 2015 |
| 8) Zero | 2016 |
| 9) Death Club | 2016 |
| 10) Trigger Break | 2017 |
| 11) Scorched Earth | 2017 |
| 12) Run! | 2017 |
| 'Warriors' E-Novellas | |
| 1) Zulu Hour | 2016 |
| 2) The Watcher | 2016 |
| 3) The Shadow | 2016 |
| 4) The Man from Congo | 2017 |
| 5) The Texan | 2017 |
| 6) The Heavies | 2017 |
| 7) The Cab Driver | 2017 |
| Other Novels | |
| 1) The Last Gunfighter of Space (e-book) | 2017 |
| 2) The Thief Who Stole a Planet (e-book) | 2018 |
Back