Russell Blake
1960-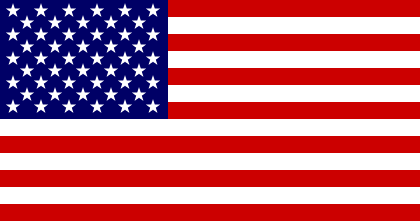 Pseudonym of Craig Phillip Osso. He is an author and retired real estate developer. He lives in Baja, Mexico. He also writes novels for young adults under the pseudonym 'R.E. Blake'. He is the creator of:
1. 'Assassin' series featuring El Rey, a super assassin.
2. 'Artemus Black', a private investigator in Hollywood.
3. 'JET', a lethal operative for Israeli intelligence.
4. 'Dr. Steven Archer Cross', the head of a software company and amateur cryptographer.
5. 'Drake Ramsey', a treasure hunter.
6. 'The Day After Never' series featuring Lucas Shaw, a former Texas Ranger in a dystopian America.
Visit also this site.
Titles and year of publication:
| | |
| --- | --- |
| 'Assassin' Novels | |
| 1) Night of the Assassin | 2011 |
| 2) King of Swords | 2011 |
| 3) Revenge of the Assassin | 2012 |
| 4) Return of the Assassin | 2012 |
| 5) Blood of the Assassin | 2013 |
| 6) Requiem for the Assassin | 2014 |
| 7) Rage of the Assassin | 2015 |
| 'Artemus Black' Novels | |
| 1) Black | 2013 |
| 2) Black Is Back | 2013 |
| 3) Black Is the New Black | 2013 |
| 4) Black to Reality | 2014 |
| 5) Black in the Box | 2015 |
| 'JET' Novels | |
| 1) JET | 2012 |
| 2) Betrayal | 2012 |
| 3) Vengeance | 2012 |
| 4) Reckoning | 2012 |
| 5) Legacy | 2013 |
| 6) Justice | 2013 |
| 7) Ops Files (prequel to the series) | 2014 |
| 8) Sanctuary | 2014 |
| 9) Survival | 2014 |
| 10) Ops Files II: Terror Alert (prequel to the series) | 2015 |
| 11) Escape | 2015 |
| 12) Incarceration | 2015 |
| 13) Forsaken | 2016 |
| 14) Rogue State | 2017 |
| 15) Renegade | 2017 |
| 16) Dark Web | 2018 |
| 17) Sahara | 2019 |
| 18) Flight (e-book) | 2020 |
| 'Dr. Steven Archer Cross' Novels | |
| 1) Zero Sum | 2011 |
| 2) The Voynich Cypher | 2012 |
| 'Drake Ramsey' Novels | |
| 1) Ramsey's Gold | 2015 |
| 2) Emerald Buddha | 2015 |
| 3) The Goddess Legacy | 2016 |
| 'The Day After Never' Novels | |
| 1) Blood Honor | 2016 |
| 2) Purgatory | 2016 |
| 3) Covenant | 2016 |
| 4) Retribution | 2016 |
| 5) Insurrection | 2017 |
| 6) Perdition | 2017 |
| 7) Havoc | 2018 |
| 8) Legion | 2018 |
| 9) Nemesis | 2019 |
| 10) Rubicon | 2020 |
| Other Novels | |
| 1) Fatal Exchange | 2011 |
| 2) The Geronimo Breach | 2011 |
| 3) Silver Justice | 2012 |
| 4) The Delphi Chronicle | 2012 |
| 5) Upon a Pale Horse | 2013 |
| 6) The Eye of Heaven (with Clive Cussler) | 2014 |
| 7) Deadly Calm (e-novella) | 2015 |
| 8) The Solomon Curse (with Clive Cussler) | 2015 |
| 9) Extinction Thailand (e-novella) | 2016 |
| 10) Fatal Deception | 2016 |
| 11) A Girl Apart | 2017 |
| 12) A Girl Betrayed | 2017 |
| 13) Quantum Synapse | 2018 |
Back