Michael Connelly
1956-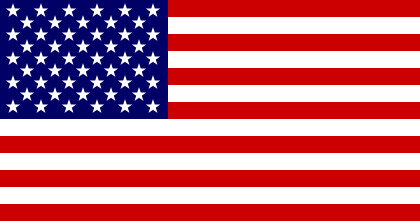 Michael Connelly studied Journalism and Creative Writing at the University of Florida. In this period, he discovered the books of Raymond Chandler and decided to become a writer. After graduation in 1980, he became a journalist. First he worked at The Daytona Beach News-Journal and then at The Sun-Sentinel in Fort Lauderdale. In 1986, he and two other reporters wrote a magazine story on the crash and the survivors of a major airliner. It brought him to the upper levels of journalism and got him a job as a crime reporter for the Los Angeles Times. With his books, he has won several awards. He is the creator of:
1. 'Harry Bosch', an LAPD detective and later a private investigator.
2. 'Renée Ballard', an LAPD detective.
3. 'Lincoln Lawyer' series featuring Michael "Mickey" Haller, a Los Angeles-based defense attorney and half-brother of Harry Bosch.
4. 'Jack McEvoy', a reporter in Los Angeles, California.
Visit also this site.
Titles and year of publication:
| | |
| --- | --- |
| 'Harry Bosch' Novels | |
| 1) The Black Echo (Edgar Award) | 1992 |
| 2) The Black Ice | 1993 |
| 3) The Concrete Blonde | 1994 |
| 4) The Last Coyote (Dilys Award) | 1995 |
| 5) Trunk Music (Barry Award) | 1997 |
| 6) Angels Flight | 1999 |
| 7) A Darkness More Than Night | 2001 |
| 8) City of Bones (Anthony Award) | 2002 |
| 9) Lost Light | 2003 |
| 10) The Narrows | 2004 |
| 11) The Closers | 2005 |
| 12) Echo Park | 2006 |
| 13) The Overlook | 2007 |
| 14) Nine Dragons | 2009 |
| 15) The Drop | 2011 |
| 16) The Black Box | 2012 |
| 17) The Burning Room | 2014 |
| 18) The Wrong Side of Goodbye | 2016 |
| 19) Two Kinds of Truth | 2017 |
| 'Renée Ballard' Novels | |
| 1) The Late Show | 2017 |
| 2) Dark Sacred Night (also features Harry Bosch) | 2018 |
| 3) The Night Fire (also features Harry Bosch) | 2019 |
| 'Lincoln Lawyer' Novels | |
| 1) The Lincoln Lawyer | 2005 |
| 2) The Brass Verdict (also features Harry Bosch) | 2008 |
| 3) The Reversal (also features Harry Bosch) | 2010 |
| 4) The Fifth Witness | 2011 |
| 5) The Gods of Guilt | 2013 |
| 6) The Crossing (also features Harry Bosch) | 2015 |
| 7) The Law of Innocence | 2020 |
| 'Jack McEvoy' Novels | |
| 1) The Poet (Anthony Award, Dilys Award, Nero Wolfe Award) | 1996 |
| 2) The Scarecrow | 2009 |
| 3) Fair Warning | 2020 |
| Other Novels | |
| 1) Blood Work (Anthony Award) | 1998 |
| 2) Void Moon | 2000 |
| 3) Chasing the Dime | 2002 |
Back