Patricia Cornwell
1956-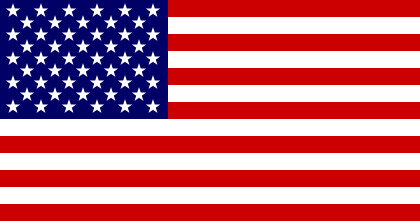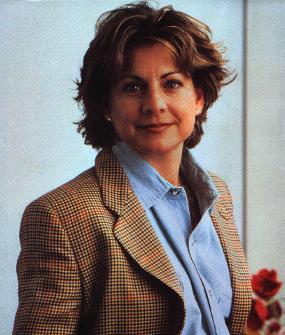 Patricia Cornwell was born in Miami, Florida. After graduation she married her former English professor. She became a newspaper reporter but soon changed to police reporter. In 1984 she started work for the Virginia medical examiner's office. She worked at the morgue as a technical writer and later as a computer analyst. She and her husband divorced in 1989. She is the creator of:
1. 'Kay Scarpetta', Chief Medical Examiner in Virginia.
2. 'Judy Hammer', a police chief.
3. 'Captain Calli Chase', a quantum physicist and cybercrime investigator.
Visit also this site.
Titles and year of publication:
| | |
| --- | --- |
| 'Kay Scarpetta' Novels | |
| 1) Postmortem (John Creasey Memorial Award, Macavity Award, Anthony Award, Edgar Award) | 1990 |
| 2) Body of Evidence | 1991 |
| 3) All That Remains | 1992 |
| 4) Cruel and Unusual (Gold Dagger Award) | 1993 |
| 5) The Body Farm | 1994 |
| 6) From Potter's Field | 1995 |
| 7) Cause of Death | 1996 |
| 8) Unnatural Exposure | 1997 |
| 9) Point of Origin | 1998 |
| 10) Black Notice | 1999 |
| 11) The Last Precinct | 2000 |
| 12) Blow Fly | 2003 |
| 13) Trace | 2004 |
| 14) Predator | 2005 |
| 15) Book of the Dead | 2007 |
| 16) Scarpetta | 2008 |
| 17) The Scarpetta Factor | 2009 |
| 18) Port Mortuary | 2010 |
| 19) Red Mist | 2011 |
| 20) The Bone Bed | 2012 |
| 21) Dust | 2013 |
| 22) Flesh and Blood | 2014 |
| 23) Depraved Heart | 2015 |
| 24) Chaos | 2016 |
| 'Judy Hammer' Novels | |
| 1) Hornet's Nest | 1997 |
| 2) Southern Cross | 1999 |
| 3) Isle of Dogs | 2001 |
| 'Captain Calli Chase' Novels | |
| 1) Quantum | 2019 |
| 2) Spin | 2021 |
| Other Novels | |
| 1) At Risk | 2006 |
| 2) The Front | 2008 |
More book covers
Back