Frances Fyfield
1948-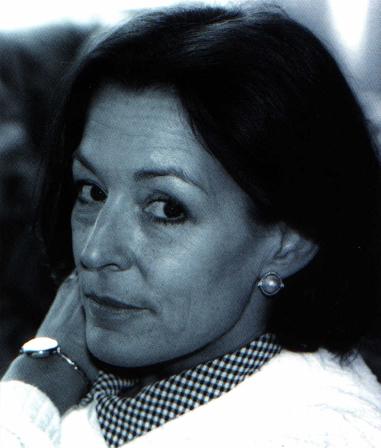 Pseudonym of Frances Hegarty. She was born and brought up in Derbyshire. After reading English at Newcastle University, she had various jobs. She followed a law course and eventually finished it. She started to work for the Metropolitan Police and the Crime Prosecution Service. Later, she moved to the Crown Prosecution Service. Her first attempt at writing was a family saga, but she realised that it didn't work, so she started to write about what she knew. She is the creator of:
1. 'Helen West', a Crown Prosecutor in London.
2. 'Sarah Fortune', a solicitor.
3. 'Diana Porteous', an art collector and thief.
She also wrote a few novels under her own name. Visit also her official site.
Titles and year of publication:
| | |
| --- | --- |
| 'Helen West' Novels | |
| 1) A Question of Guilt | 1988 |
| 2) Trial by Fire (US Title: Not That Kind of Place [1990]) (Rumpole Award) | 1990 |
| 3) Deep Sleep (John Creasey Memorial Award, Silver Dagger Award) | 1991 |
| 4) Shadow Play | 1993 |
| 5) A Clear Conscience | 1994 |
| 6) Without Consent | 1996 |
| 'Sarah Fortune' Novels | |
| 1) Shadows on the Mirror | 1989 |
| 2) Perfectly Pure and Good | 1994 |
| 3) Staring at the Light | 1999 |
| 4) Looking Down | 2004 |
| 5) Safer Than Houses | 2005 |
| 6) Cold to the Touch | 2009 |
| 'Diana Porteous' Novels | |
| 1) Gold Digger | 2012 |
| 2) Casting the First Stone | 2013 |
| 3) A Painted Smile | 2015 |
| Other Novels | |
| 1) Blind Date | 1998 |
| 2) Undercurrents | 2000 |
| 3) The Nature of the Beast | 2001 |
| 4) Seeking Sanctuary | 2003 |
| 5) The Art of Drowning | 2006 |
| 6) Blood from Stone (Duncan Lawrie Dagger Award) | 2008 |
| Novels as 'Frances Hegarty' | |
| 1) The Playroom | 1991 |
| 2) Half Light | 1992 |
| 3) Let's Dance | 1995 |
Back