Charles L. Grant
1942-2006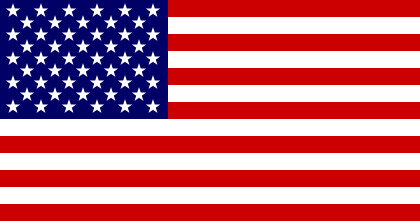 Pseudonyms: Simon Lake, Deborah Lewis and Geoffrey Marsh
Charles Lewis Grant was born in Newark, New Jersey. He received a B.A. from Trinity College, Hartford, Connecticus in 1964 and taught for four years. From 1968 to 1970, je served in the U.S. Army military police in Vietnam. He wrote in several genres using different pseudonyms. He is the creator of:
1. 'Lincoln Blackthorne', a spy and adventurer (under the pseudonym 'Geoffrey Marsh').
2. 'Black Oak Investigations' series featuring paranormal investigator Ethan Proctor.
Titles and year of publication:
| | |
| --- | --- |
| 'Lincoln Blackthorne' Novels (as 'Geoffrey Marsh') | |
| 1) The King of Satan's Eyes | 1984 |
| 2) The Tail of the Arabian Knight | 1986 |
| 3) The Patch of the Odin Soldier | 1987 |
| 4) The Fangs of the Hooded Demon | 1988 |
| 'Black Oak Investigations' Novels | |
| 1) Genesis | 1998 |
| 2) The Hush of Dark Wings | 1999 |
| 3) Winter Knight | 1999 |
| 4) Hunting Ground | 2000 |
| 5) When the Cold Wind Blows | 2001 |
| Other Novels | |
| 1) The Curse | 1977 |
| 2) The Hour of the Oxrun Dead | 1977 |
| 3) The Sound of Midnight | 1978 |
| 4) The Last Call of Mourning | 1979 |
| 5) The Grave | 1981 |
| 6) The Nestling | 1982 |
| 7) The Bloodwind | 1982 |
| 8) The Soft Whisper of the Dead | 1982 |
| 9) Night Songs | 1984 |
| 10) The Tea Party | 1985 |
| 11) The Dark Cry of the Moon | 1986 |
| 12) The Long Night of the Grave | 1986 |
| 13) The Pet | 1986 |
| 14) For Fear of the Night | 1988 |
| 15) In a Dark Dream | 1989 |
| 16) Stunts | 1990 |
| 17) Something Stirs | 1991 |
| 18) Raven | 1993 |
| 19) Jackals | 1994 |
| 20) Symphony | 1997 |
| 21) In the Mood | 1998 |
| 22) Chariot | 1999 |
| 23) Riders in the Sky | 1999 |
| As 'Simon Lake' | |
| 1) Daughter of Darkness | 1992 |
| 2) Something's Watching | 1993 |
| 3) Death Cycle | 1993 |
| 4) He Told Me To | 1993 |
| As 'Deborah Lewis' | |
| 1) The Eve of the Hound | 1977 |
| 2) Voices Out of Time | 1977 |
| 3) Kirkwood Fires | 1978 |
| 4) The Wind at Winter's End | 1979 |
| As 'Geoffrey Marsh' | |
| 1) Hudson Hawk (novelization of film) | 1991 |
Back