H.Y. Hanna
?-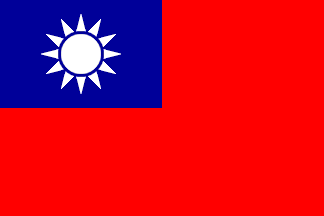 Hsin-Yi Hanna was born in Taiwan. She grew up in many different countries but currently lives in Perth, Western Australia with her husband. She studied at Oxford University where she graduated with a BA and MA in Biological Sciencess and a Master of Studies in Social Anthropology. She also writes romances and novels for young adults. She is the creator of:
1. 'Barefoot Sleuth Cozy Mystery' series featuring Ellie, an English amateur sleuth in Florida, USA.
2. 'Bewitched by Chocolate Mystery' series featuring a witch and amateur sleuth in the Cotswolds Village of Tillyhenge.
3. 'English Cottage Garden Mystery' series featuring Poppy, an amateur sleuth and the owner of a cottage garden nursery in the English countryside.
4. 'Oxford Tearoom Mystery' series featuring Gemma Rose, an amateur sleuth and the owner of a tearoom in Oxford.
Visit also this site.
Titles and year of publication:
| | |
| --- | --- |
| 'Barefoot Sleuth Cozy Mystery' Novels | |
| 1) Flip-Flops and Murder | 2020 |
| 2) Seashells and Murder | 2020 |
| 3) Cocktails and Murder | 2020 |
| 4) Bikinis and Murder | 2021 |
| 'Bewitched by Chocolate Mystery' Novels | |
| 1) Dark, Witch & Creamy | 2017 |
| 2) Witch Chocolate Fudge | 2017 |
| 3) Witch Summer Night's Cream | 2017 |
| 4) Blood, Sweets and Tears | 2018 |
| 5) Bonbons and Broomsticks | 2018 |
| 6) Double, Double, Toil and Truffle | 2019 |
| 7) Salted Caramel Sorcery (e-book) | 2021 |
| 'English Cottage Garden Mystery' Novels | |
| 1) Deadhead and Buried | 2019 |
| 2) Silent Bud Deadly | 2019 |
| 3) Doom and Bloom | 2019 |
| 4) Trowel and Error | 2020 |
| 5) Fronds and Enemies | 2021 |
| 'Oxford Tearoom Mystery' Novels | |
| 1) All-Butter ShortDead (prequel to the series) | 2016 |
| 2) A Scone to Die For | 2016 |
| 3) Tea with Milk and Murder | 2016 |
| 4) Two Down, Bun to Go | 2016 |
| 5) Till Death Do Us Tart | 2016 |
| 6) Muffins and Mourning Tea | 2016 |
| 7) Four Puddings and a Funeral | 2017 |
| 8) Another One Bites the Crust | 2017 |
| 9) Apple Strudel Alibi | 2018 |
| 10) The Dough Must Go On | 2018 |
| 11) The Mousse Wonderful Time of Year | 2019 |
| Other Novels | |
| 1) Tender Deceit | 2014 |
| 2) Tender Treachery | 2014 |
| 3) Tender Betrayal | 2015 |
Back