Carolyn G. Hart (Carolyn Hart)
1936-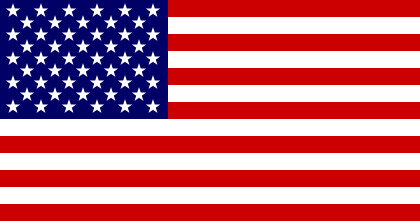 Carolyn Gimpel Hart was born in Oklahoma City. She is the creator of:
1. 'Henrie O', a retired Pulitzer Prize-winning journalist.
2. 'Annie Darling', proprietor of the Death on Demand mystery bookshop.
3. 'Bailey Ruth Raeburn', a ghostly emissary of heaven's "Department of Good Intentions".
Visit also the author's own site.
Titles and year of publication:
| | |
| --- | --- |
| 'Henrie O' Novels | |
| 1) Dead Man's Island (Agatha Award) | 1993 |
| 2) Scandal in Fair Haven | 1994 |
| 3) Death in Lovers' Lane | 1997 |
| 4) Death in Paradise | 1998 |
| 5) Death on the River Walk | 1999 |
| 6) Resort to Murder | 2001 |
| 7) Set sail for Murder | 2007 |
| 'Death on Demand' Novels | |
| 1) Death on Demand | 1987 |
| 2) Design for Murder | 1988 |
| 3) Something Wicked (Agatha Award, Anthony Award) | 1988 |
| 4) Honeymoon With Murder (Anthony Award) | 1989 |
| 5) A Little Class on Murder (Macavity Award) | 1989 |
| 6) Deadly Valentine | 1990 |
| 7) The Christie Caper | 1991 |
| 8) Southern Ghost | 1992 |
| 9) Mint Julep Murder | 1995 |
| 10) Yankee Doodle Dead | 1998 |
| 11) White Elephant Dead | 1999 |
| 12) Sugarplum Dead | 2000 |
| 13) April Fool Dead | 2002 |
| 14) Engaged to Die | 2003 |
| 15) Murder Walks the Plank | 2004 |
| 16) Death of the Party | 2005 |
| 17) Dead Days of Summer | 2006 |
| 18) Death Walked In | 2008 |
| 19) Dare to Die | 2009 |
| 20) Laughed 'Til He Died | 2010 |
| 21) Dead by Midnight | 2011 |
| 22) Death Comes Silently | 2012 |
| 23) Dead, White and Blue | 2013 |
| 24) Death at the Door | 2014 |
| 25) Don't Go Home | 2015 |
| 26) Walking on My Grave | 2017 |
| 'Bailey Ruth Raeburn' Novels | |
| 1) Ghost at Work | 2008 |
| 2) Merry, Merry Ghost | 2009 |
| 3) Ghost in Trouble | 2010 |
| 4) Ghost Gone Wild | 2013 |
| 5) Ghost Wanted | 2014 |
| 6) Ghost to the Rescue | 2015 |
| 7) Ghost Times Two | 2016 |
| 8) Ghost on the Case | 2017 |
| 9) Ghost Ups Her Game | 2020 |
| Other Novels | |
| 1) Flee from the Past | 1975 |
| 2) A Settling of Accounts | 1976 |
| 3) Escape from Paris | 1982 |
| 4) The Rich Die Young | 1983 |
| 5) Death by Surprise | 1983 |
| 6) Castle Rock | 1983 |
| 7) Skulduggery | 1984 |
| 8) The Devereux Legacy | 1986 |
| 9) Brave Hearts | 1987 |
| 10) Crime on Her Mind (short stories) | 1999 |
| 11) Secrets and Other Stories of Suspense (short stories) | 2002 |
| 12) Letter from Home (Agatha Award) | 2003 |
| 13) What the Cat Saw | 2012 |
| 14) High Stakes | 2015 |
| 15) Peril Off Padre (e-book) | 2018 |
Back