Baynard Kendrick
1894-1977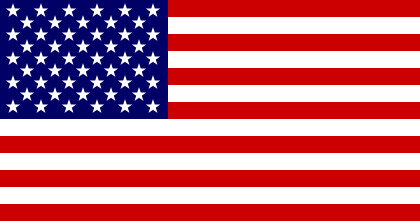 Pseudonym: Richard Hayward
Baynard Hardwick Kendrick was born in Philadelphia, Pennsylvania. He traveled to Canada to enlist in the Canadian Army during World War I and served in England, France and Salonika. During World War II, he served as an instructor for blinded veterans. Kendrick was one of the founders of the Mystery Writers of America and was his first president. He is the creator of:
1. 'Duncan Maclain', a blind private investigator.
2. 'Miles Standish Rice', a deputy sheriff in Florida.
Titles and year of publication:
| | |
| --- | --- |
| 'Duncan Maclain' Novels | |
| 1) The Last Express | 1937 |
| 2) The Whistling Hangman | 1937 |
| 3) Odor of Violets (Also published as: Eyes in the Night [1942]) | 1941 |
| 4) Blind Man's Bluff | 1943 |
| 5) Death Knell | 1945 |
| 6) Out of Control | 1945 |
| 7) Make Mine Maclain (novelets) | 1947 |
| 8) The Murderer Who Wanted More (novelet) | 1951 |
| 9) You Diet Today (Also published as: You Die Today! [1971]) | 1952 |
| 10) Blind Allies | 1954 |
| 11) Reservations for Death | 1957 |
| 12) Clear and Present Danger | 1958 |
| 13) The Aluminum Turtle (UK Title: The Spear Gun Murders [1961]) | 1960 |
| 14) Frankincense and Murder | 1961 |
| 'Miles Standish Rice' Novels | |
| 1) The Eleven of Diamonds | 1936 |
| 2) The Iron Spiders (Also published as: The Iron Spiders Murder [1944]) | 1936 |
| 3) Death Beyond the Go-Thru | 1938 |
| Other Novels | |
| 1) Blood on Lake Louisa | 1934 |
| 2) The Tunnel | 1949 |
| 3) Hot Red Money | 1959 |
| 4) Flight from a Firing Wall | 1966 |
| As 'Richard Hayward' | |
| 1) Trapped | 1952 |
| 2) The Soft Arms of Death | 1955 |
Back