Sharyn McCrumb
1948-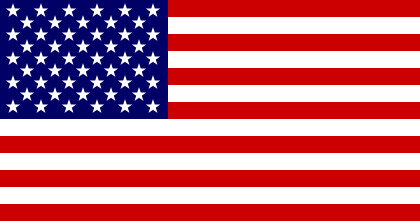 Sharyn McCrumb is a graduate of the University of North Carolina, and holds an M.A. in English from Virginia Tech. She is the creator of:
1. 'Spencer Arrowood', an Appalachian sheriff.
2. 'Elizabeth MacPherson', a forensic antropologist.
3. 'Jay Omega', a college professor and science-fiction author.
Visit also this site.
Titles and year of publication:
| | |
| --- | --- |
| 'Spencer Arrowood' Novels | |
| 1) If Ever I Return, Pretty Peggy-O (Also published as: If Ever I Return [1995]) (Macavity Award) | 1990 |
| 2) The Hangman's Beautiful Daughter | 1992 |
| 3) She Walks These Hills (Agatha Award, Anthony Award, Macavity Award, Nero Wolfe Award) | 1994 |
| 4) The Rosewood Casket | 1996 |
| 5) The Ballad of Frankie Silver | 1998 |
| 6) The Song Catcher | 2000 |
| 7) Ghost Riders | 2003 |
| 8) Nora Bonesteel's Christmas Past (novella) | 2014 |
| 'Elizabeth MacPherson' Novels | |
| 1) Sick of Shadows | 1984 |
| 2) Lovely in Her Bones | 1985 |
| 3) Highland Laddie Gone | 1986 |
| 4) Paying the Piper | 1988 |
| 5) The Windsor Knot | 1990 |
| 6) Missing Susan | 1991 |
| 7) MacPherson's Lament | 1992 |
| 8) If I'd Killed Him When I Met Him (Agatha Award) | 1995 |
| 9) The PMS Outlaws | 2000 |
| 'Jay Omega' Novels | |
| 1) Bimbos of the Death Sun (Edgar Award) | 1988 |
| 2) Zombies of the Gene Pool | 1992 |
| Other Novels | |
| 1) Our Separate Days (short stories and poems) | 1989 |
| 2) Foggy Mountain Breakdown (short stories) | 1997 |
| 3) St. Dale | 2005 |
| 4) Once Around the Track | 2007 |
| 5) The Devil Amongst the Lawyers | 2010 |
| 6) The Ballad of Tom Dooley | 2011 |
| 7) King's Mountain | 2013 |
| 8) Prayers the Devil Answers | 2016 |
| 9) The Unquiet Grave | 2017 |
Back