Marilyn Meredith (F.M. Meredith)
1933-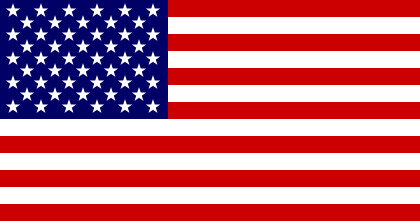 Marilyn Meredith was born in Glendale, California. She is an author, editor, and writing teacher. She is the creator of:
1. 'Tempe Crabtree', a deputy in Bear Creek, California.
2. 'Rocky Bluff Police Department' series featuring the police officers of Rocky Bluff P.D. in California (under the name 'F.M. Meredith').
Visit also this site.
Titles and year of publication:
| | |
| --- | --- |
| 'Tempe Crabtree' Novels | |
| 1) Deadly Omen | 1999 |
| 2) Unequally Yoked | 2000 |
| 3) Deadly Trail (prequel to the series) | 2001 |
| 4) Intervention | 2002 |
| 5) Wingbeat | 2004 |
| 6) Calling the Dead | 2006 |
| 7) Judgment Fire | 2007 |
| 8) Kindred Spirits | 2008 |
| 9) Dispel the Mist | 2009 |
| 10) Invisible Path | 2010 |
| 11) Bears with Us | 2011 |
| 12) Raging Water | 2012 |
| 13) Spirit Shapes | 2013 |
| 14) River Spirits | 2014 |
| 15) Not As It Seems | 2015 |
| 16) Seldom Traveled | 2016 |
| 17) A Cold Death | 2017 |
| 18) Death of a Deceiver (e-story) | 2017 |
| 19) Spirit Wind | 2019 |
| 20) End of the Trail | 2020 |
| 'Rocky Bluff Police Department' Novels (as 'F.M. Meredith') | |
| 1) Final Respects | 2002 |
| 2) Bad Tidings | 2004 |
| 3) Fringe Benefits | 2007 |
| 4) Smell of Death | 2008 |
| 5) No Sanctuary | 2009 |
| 6) An Axe to Grind | 2010 |
| 7) Angel Lost | 2011 |
| 8) No Bells | 2012 |
| 9) Dangerous Impulses | 2013 |
| 10) Murder in the Worst Degree | 2014 |
| 11) Violent Departures | 2015 |
| 12) A Crushing Death | 2016 |
| 13) Unresolved | 2017 |
| 14) Tangled Webs | 2018 |
| 15) Bones in the Attic | 2019 |
| 16) Not As We Knew It | 2020 |
| Other Novels | |
| 1) The Astral Gift | 1998 |
| 2) Kachima Spirit | 1999 |
| 3) The Choice | 2001 |
| 4) Guilt by Association (Also published as: Deadly Feast [2013]) | 2002 |
| 5) Deeds of Darkness | 2003 |
| 6) Cup of Demons | 2005 |
| 7) Wishing Makes It So | 2006 |
| 8) The Devil's Foothold | 2012 |
| 9) The Resurrection (e-story) | 2017 |
Back