Fern Michaels
1933-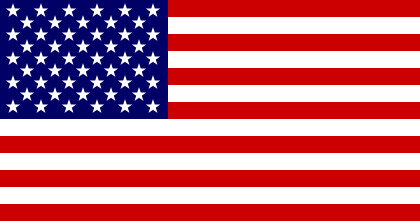 Pseudonym of Mary Ruth Kuczkir. She was born in Hastings, Pennsylvania. She currently lives in Summerville, South Carolina. She also writes romance novels. Her early works were collaborative efforts, written with Roberta Anderson, but in 1989, she obtained full legal rights to use the Fern Michaels name on her own work. She is the creator of:
1. 'The Sisterhood' series featuring a group of women bound by friendship and a quest for justice.
2. 'Men of the Sisterhood' series featuring the male allies of the Sisterhood.
Visit also this site.
Titles and year of publication:
| | |
| --- | --- |
| 'The Sisterhood' Novels | |
| 1) Weekend Warriors | 2003 |
| 2) Payback | 2004 |
| 3) Vendetta | 2005 |
| 4) The Jury | 2005 |
| 5) Sweet Revenge | 2006 |
| 6) Lethal Justice | 2006 |
| 7) Free Fall | 2007 |
| 8) Hide and Seek | 2007 |
| 9) Hokus Pokus | 2007 |
| 10) Fast Track | 2008 |
| 11) Collateral Damage | 2008 |
| 12) Final Justice | 2008 |
| 13) Under the Radar | 2009 |
| 14) Razor Sharp | 2009 |
| 15) Vanishing Act | 2009 |
| 16) Deadly Deals | 2009 |
| 17) Game Over | 2010 |
| 18) Cross Roads | 2010 |
| 19) Déjà Vu | 2010 |
| 20) Home Free | 2011 |
| 21) Gotcha | 2013 |
| 22) Blindsided | 2013 |
| 23) Kiss and Tell | 2014 |
| 24) Eyes Only | 2014 |
| 25) In Plain Sight | 2015 |
| 26) Point Blank | 2015 |
| 27) Crash and Burn | 2016 |
| 28) Need to Know | 2017 |
| 29) Safe and Sound | 2018 |
| 30) Cut and Run | 2019 |
| 31) Truth and Justice | 2020 |
| 32) Bitter Pill | 2020 |
| 33) 19 Yellow Moon Road | Due December 2021 |
| 'Men of the Sisterhood' Novels | |
| 1) Double Down | 2015 |
| 2) Fast and Loose | 2016 |
| 3) High Stakes | 2017 |
| 4) Truth or Dare | 2018 |
| 5) Hot Shot | 2019 |
| Other Novels | |
| 1) Without Warning (with Robert Anderson) | 1981 |
| 2) Panda Bear Is Critical (with Robert Anderson) | 1982 |
| 3) Picture Perfect | 2000 |
| 4) Fearless | 2020 |
| 5) No Way Out | 2021 |
| 6) Hidden | 2021 |
Back