Walter Mosley
1952-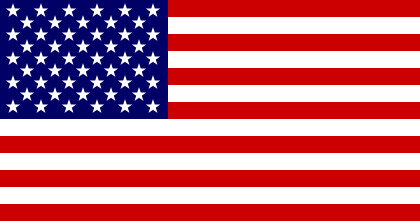 Walter Mosley was born in Los Angeles, California. He attended Goddard College and obtained his BA from Johnson State College in Vermont. He studied at the Writing Program of the City University of New York while working as a computer programmer. He is the creator of:
1. 'Fearless Jones', a former soldier who is afraid of nothing.
2. 'Easy Rawlins', a school maintenance supervisor in Los Angeles, California.
3. 'Leonid McGill', a private eye in New York.
Visit also this site.
Titles and year of publication:
| | |
| --- | --- |
| 'Fearless Jones' Novels | |
| 1) Fearless Jones | 2001 |
| 2) Fear Itself (Nero Wolfe Award) | 2003 |
| 3) Fear of the Dark | 2006 |
| 'Leonid McGill' Novels | |
| 1) The Long Fall | 2009 |
| 2) Known to Evil | 2010 |
| 3) When the Thrill Is Gone | 2011 |
| 4) All I Did Was Shoot My Man | 2012 |
| 5) And Sometimes I Wonder About You | 2015 |
| 6) Trouble Is What I Do | 2020 |
| 'Easy Rawlins' Novels | |
| 1) Devil in a Blue Dress (John Creasey Memorial Dagger Award, Shamus Award) | 1990 |
| 2) A Red Death | 1991 |
| 3) White Butterfly | 1992 |
| 4) Black Betty | 1994 |
| 5) A Little Yellow Dog | 1996 |
| 6) Gone Fishin' | 1997 |
| 7) Bad Boy Brawly Brown | 2002 |
| 8) Six Easy Pieces (short stories) | 2003 |
| 9) Little Scarlet | 2004 |
| 10) Cinnamon Kiss | 2005 |
| 11) Blonde Faith | 2007 |
| 12) Little Green | 2013 |
| 13) Rose Gold | 2014 |
| 14) Charcoal Joe | 2016 |
| Other Novels | |
| 1) RL's Dream | 1995 |
| 2) Always Outnumbered, Always Outgunned (short stories) | 1997 |
| 3) Blue Light | 1998 |
| 4) Walkin' the Dog | 1999 |
| 5) The Greatest | 2000 |
| 6) Whispers in the Dark | 2000 |
| 7) The Man in My Basement | 2004 |
| 8) 47 | 2005 |
| 9) The Wave | 2006 |
| 10) Fortunate Son | 2006 |
| 11) Killing Johnny Fry | 2006 |
| 12) Diablerie | 2007 |
| 13) The Tempest Tales | 2008 |
| 14) Inside a Silver Box | 2015 |
| 15) Down the River Unto the Sea | 2018 |
| 16) John Woman | 2018 |
Back