Edgar Allan Poe
1809-1849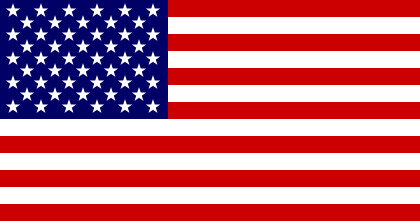 Edgar Poe was born in Boston. At three years of age, he was orphaned and adopted by a prosperous tobacco merchant, John Allan, in Richmond. He entered Virginia University in 1826 but left after only one term. He started to drink and gamble and finally returned to Boston to pursue a career as a writer. He had already written some poems and collected them together in a small privately printed booklet, Tamerlane, and Other Poems, which was published in 1827. By 1828, Poe was destitute but John Allan came to his rescue and Poe was appointed to a cadetship in the Military Academy at West Point. His second book of poems, Al Araaf, Tamerlane, and Minor Poems, was published in 1829.
In 1831, he was dismissed from West Point. He spent the next four years in Baltimore where he earned a living as an editor on various periodicals. In this period he started to write gothic fiction. His continued bouts of heavy drinking led to constant trouble with the various newspaper owners who employed him. In 1836, he married his thirteen-year-old cousin, Virginia Clemm, who died ten years later from tuberculosis. Poe's first prose volume was published in 1838, The Narrative of Arthur Gordon Pym, of Nantucket. From 1839 to 1840, he edited the Gentleman's Magazine, when it changed hands and merged with Grahams Magazine. Poe became editor of Grahams Magazine. He cut down on the alcohol and became a first-class editor, increasing Grahams circulation from five to forty thousand in only a few short months. In 1841, the world's first detective story appeared, The Murders in the Rue Morgue featuring the first genuine fictional detective 'Chevalier Auguste Dupin'.
After his wife's premature death in 1847, Poe spent most of his last two years in a narcotic and alcoholic haze. Eventually, in Baltimore, he was found dead, in somewhat mysterious circumstances.
The booklist will contain all of his works.