Steven Becker
?-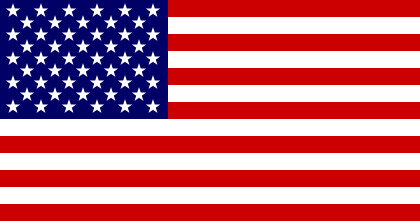 Steven Becker divides his time between Tampa, Florida and the Florida Keys. He is the creator of:
1. 'Kurt Hunter', a park service special agent in Biscayne National Park, Florida.
2. 'Mac Travis', a salvor, diver, and fisherman in Florida.
3. 'Special Project Group' series featuring FBI agent Kendra Hale (with Chuck Benton and Cathy Dee).
4. 'Storm Thriller' series featuring CIA agent Mako Storm.
5. 'Tides of Fortune' series featuring pirates off the coast of 19th century Florida.
6. 'Will Service Eco Thriller' series featuring Will Service, a fly fishing guide in the Florida Keys.
Visit also this site.
Titles and year of publication:
| | |
| --- | --- |
| 'Kurt Hunter' Novels | |
| 1) Backwater Bay | 2018 |
| 2) Backwater Channel | 2018 |
| 3) Backwater Cove | 2018 |
| 4) Backwater Key | 2018 |
| 5) Backwater Pass | 2018 |
| 6) Backwater Tide | 2018 |
| 7) Backwater Flats | 2019 |
| 8) Backwater Grave | 2020 |
| 9) Backwater Diva | 2020 |
| 10) Backwater Haven | 2021 |
| 11) Backwater Predator | Due November 2021 |
| 'Mac Travis' Novels | |
| 1) Wood's Reef | 2013 |
| 2) Wood's Wall | 2014 |
| 3) Wood's Ledge (e-story; prequel to the series) | 2014 |
| 4) Wood's Relic | 2014 |
| 5) Wood's Wreck | 2014 |
| 6) Wood's Harbor | 2015 |
| 7) Wood's Reach | 2016 |
| 8) Wood's Revenge | 2017 |
| 9) Wood's Betrayal | 2017 |
| 10) Wood's Tempest | 2018 |
| 11) Wood's Fury | 2019 |
| 12) Wood's Destiny | 2020 |
| 13) Wood's Hope | 2020 |
| 14) Wood's Honor | 2021 |
| 15) Wood's Dilemma | Due December 2021 |
| 'Special Projects Group' Novels | |
| 1) The Acadia Enigma (with Chuck Benton) | 2020 |
| 2) The Cape Cod Enigma (with Chuck Benton and Cathy Dee) | 2021 |
| 3) The Liberty Enigma (with Chuck Benton and Cathy Dee) | Due October 2021 |
| 'Storm Thriller' Novels | |
| 1) Storm Rising | 2016 |
| 2) Storm Force | 2017 |
| 3) Storm Surge | 2019 |
| 4) Storm Clouds | 2021 |
| 'Tides of Fortune' Novels | |
| 1) Tides of Fortune: Escape/The Big Lake/River of Grass/Cayo Hueso (Also published as: Pirate [2015]) | 2015 |
| 2) The Wreck of the Ten Sail | 2015 |
| 3) Haitian Gold | 2016 |
| 4) Shifting Sands | 2019 |
| 5) Uncharted Waters | 2019 |
| 6) Gold Fever | 2020 |
| 'Will Service Eco Thriller' Novels | |
| 1) Bonefish Blues | 2014 |
| 2) Tuna Tango | 2014 |
| 3) Dorado Duet | 2016 |
Back