Dale Brown
1956-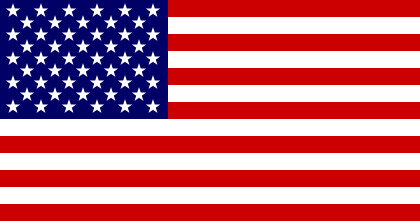 Dale Brown was born in Buffalo, New York. He is an author and former U.S. Air Force captain. He is the creator of:
1. 'Dreamland' series featuring a high-tech top secret military facility in the Nevada desert (with Jim DeFelice).
2. 'Patrick McLanahan', an aerial combat expert.
3. 'Puppet Master' series featuring Louis Massina, a robotics innovator (with Jim DeFelice).
Visit also this site.
Titles and year of publication:
| | |
| --- | --- |
| 'Dreamland' Novels (with Jim DeFelice) | |
| 1) Dreamland | 2001 |
| 2) Nerve Center | 2002 |
| 3) Razor's Edge | 2002 |
| 4) Piranha | 2003 |
| 5) Strike Zone | 2003 |
| 6) Armageddon | 2004 |
| 7) Satan's Tail | 2005 |
| 8) End Game | 2006 |
| 9) Retribution | 2007 |
| 10) Revolution | 2008 |
| 11) Whiplash | 2009 |
| 12) Black Wolf | 2010 |
| 13) Raven Strike | 2011 |
| 14) Collateral Damage | 2012 |
| 15) Drone Strike | 2014 |
| 16) Target Utopia | 2015 |
| 'Patrick McLanahan' Novels | |
| 1) Flight of the Old Dog | 1987 |
| 2) Day of the Cheetah | 1989 |
| 3) Sky Masters | 1991 |
| 4) Night of the Hawk | 1992 |
| 5) Shadows of Steel | 1996 |
| 6) Fatal Terrain | 1997 |
| 7) The Tin Man | 1998 |
| 8) Battle Born | 1999 |
| 9) Warrior Class | 2001 |
| 10) Wings of Fire | 2002 |
| 11) Air Battle Force | 2003 |
| 12) Plan of Attack | 2004 |
| 13) Strike Force | 2007 |
| 14) Shadow Command | 2008 |
| 15) Rogue Forces | 2009 |
| 16) Executive Intent | 2010 |
| 17) A Time for Patriots | 2011 |
| 18) Tiger's Claw | 2012 |
| 19) Price of Duty | 2017 |
| 20) The Moscow Offensive | 2018 |
| 21) The Kremlin Strike | 2019 |
| 22) Eagle Station | 2020 |
| 'Puppet Master' Novels (with Jim DeFelice) | |
| 1) Puppet Master | 2016 |
| 2) Act of Revenge | 2018 |
| Other Novels | |
| 1) Silver Tower | 1988 |
| 2) Hammerheads | 1990 |
| 3) Chains of Command | 1993 |
| 4) Storming Heaven | 1994 |
| 5) Act of War | 2005 |
| 6) Edge of Battle | 2006 |
| 7) Starfire | 2014 |
| 8) Iron Wolf | 2015 |
Back