C.G. Cooper
?-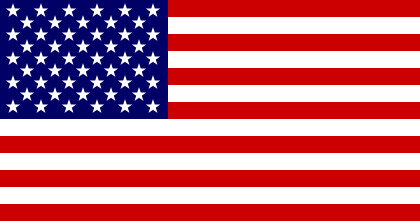 C.G. Cooper lives near Nashville, Tennessee with his family. He also writes novels for young adults. He is the creator of:
1. 'Corps Justice' series featuring Cal Stokes, a former Marine.
2. 'Daniel Briggs', a Marine sniper.
3. 'Tom Greer', an ex-Navy SEAL turned airline pilot.
Visit also this site.
Titles and year of publication:
| | |
| --- | --- |
| 'Corps Justice' Novels | |
| 1) Back to War | 2012 |
| 2) Council of Patriots | 2012 |
| 3) Prime Asset | 2013 |
| 4) Presidential Shift | 2014 |
| 5) National Burden | 2014 |
| 6) Lethal Misconduct | 2014 |
| 7) Moral Imperative | 2014 |
| 8) Disavowed | 2014 |
| 9) Chain of Command | 2015 |
| 10) Papal Justice | 2015 |
| 11) The Zimmer Doctrine | 2015 |
| 12) Sabotage | 2016 |
| 13) Liberty Down | 2016 |
| 14) Sins of the Father | 2017 |
| 15) A Darker Path | 2018 |
| 16) The Man from Belarus | 2020 |
| 17) Matters of State | 2020 |
| 'Corps Justice' E-stories | |
| 1) God-Speed | 2013 |
| 2) Running | 2013 |
| 3) Chosen | 2015 |
| 'Daniel Briggs' Novels | |
| 1) Adrift | 2014 |
| 2) Fallen | 2015 |
| 3) Broken | 2016 |
| 4) Tested | 2017 |
| 'Tom Greer' Novels | |
| 1) A Life Worth Taking | 2018 |
| 2) Blood of My Kin | 2020 |
| Other Novels | |
| 1) The Patriot Protocol | 2016 |
| 2) The Last Builder (e-book) (with Karen Rought) | 2017 |
| 3) Backdrop (e-book) (with Logan Taylor) | 2017 |
| 4) Breakout (with Ronan Powers) | 2017 |
| 5) What Lies Hidden (with Buck Adams) | 2017 |
| 6) The Nicene Cipher (with Marius Kent) | 2018 |
| 7) Higgins (with Karen Rought) | 2019 |
Back