Donn Cortez
1963-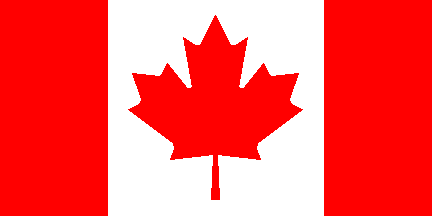 Pseudonyms: DD Barant and Dixie Lyle
Pseudonym of Don DeBrandt. He was born in Saskatchewan, Canada. He currently lives in Vancouver, British Columbia. He also wrote tie-in novels for both the original CSI television series, and its spin-off CSI Miami. He is the creator of:
1. 'Jack Salter', a man who hunts, tortures and kills serial killers.
2. 'Jace Valchek', an FBI profiler who tracks down and apprehends mentally-fractured killers (under the pseudonym 'DD Barant').
3. 'Whiskey Tango Foxtrot Mystery' series featuring Deirdre "Foxtrot" Lancaster, an employee of an eccentric wealthy woman, with her reincarnated cat Tango (under the pseudonym 'Dixie Lyle').
Visit also this site.
Titles and year of publication:
| | |
| --- | --- |
| 'CSI' Novels | |
| 1) CSI: Crime Scene Investigation: The Killing Jar | 2009 |
| 2) CSI: Crime Scene Investigation: Dark Sundays | 2010 |
| 'CSI: Miami' Novels | |
| 1) CSI: Miami: Cult Following | 2006 |
| 2) CSI: Miami: Riptide | 2006 |
| 3) CSI: Miami: Harm for the Holidays: Misgivings | 2006 |
| 4) CSI: Miami: Harm for the Holidays: Heart Attack | 2007 |
| 5) CSI: Miami: Cut and Run | 2008 |
| 'Jack Salter' Novels | |
| 1) The Closer | 2004 |
| 2) Remote (e-book) | 2011 |
| 'Jace Valchek' Novels (as 'DD Barant') | |
| 1) Dying Bites | 2009 |
| 2) Death Blows | 2010 |
| 3) Killing Rocks | 2010 |
| 4) Better Off Undead | 2011 |
| 5) Back from the Undead | 2012 |
| 6) Undead to the World | 2012 |
| 'Whiskey Tango Foxtrot Mystery' Novels (as 'Dixie Lyle') | |
| 1) A Taste for Murder | 2014 |
| 2) To Die Fur | 2014 |
| 3) Marked Fur Murder | 2015 |
| 4) A Deadly Tail | 2016 |
| 5) Purrfectly Dead | 2021 |
| Other Novels | |
| 1) The Man Burns Tonight | 2005 |
Back