Jeanne M. Dams
1941-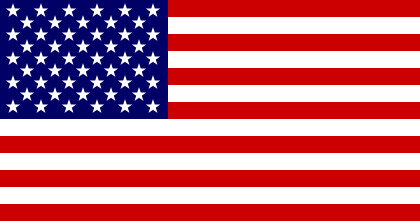 Jeanne Martin Dams was born in South Bend, Indiana. She is the creator of:
1. 'Dorothy Martin', an American widow and amateur sleuth in the town of Sherebury, England.
2. 'Hilda Johansson', a young Swedish emigre working as a servant for the wealthy Studebaker family of South Bend, Indiana.
Visit also the author's own site.
Titles and year of publication:
| | |
| --- | --- |
| 'Dorothy Martin' Novels | |
| 1) The Body in the Transept (Agatha Award) | 1996 |
| 2) Trouble in the Town Hall | 1996 |
| 3) Holy Terror in the Hebrides | 1997 |
| 4) Malice in Miniature | 1998 |
| 5) The Victim in Victoria Station | 1999 |
| 6) Killing Cassidy | 2000 |
| 7) To Perish in Penzance | 2001 |
| 8) Sins Out of School | 2003 |
| 9) Winter of Discontent | 2004 |
| 10) A Dark and Stormy Night | 2011 |
| 11) The Evil That Men Do | 2011 |
| 12) The Corpse of St James's | 2012 |
| 13) Murder at the Castle | 2013 |
| 14) Shadows of Death | 2014 |
| 15) Day of Vengeance | 2014 |
| 16) The Gentle Art of Murder | 2015 |
| 17) Blood Will Tell | 2016 |
| 18) Smile and Be a Villain | 2016 |
| 19) The Missing Masterpiece | 2017 |
| 20) Crisis at the Cathedral | 2018 |
| 21) A Dagger Before Me | 2019 |
| 22) Death in the Garden | 2020 |
| 23) Death Comes to Durham | 2020 |
| 24) The Bath Conspiracy | 2021 |
| 'Hilda Johansson' Novels | |
| 1) Death in Lacquer Red | 1999 |
| 2) Red, White and Blue Murder | 2000 |
| 3) Green Grow the Victims | 2001 |
| 4) Silence Is Golden | 2002 |
| 5) Crimson Snow | 2005 |
| 6) Indigo Christmas | 2008 |
| 7) Murder in Burnt Orange | 2011 |
| Other Novels | |
| 1) Foolproof (with Barbara D'Amato and Mark Richard Zubro) | 2009 |
| 2) Murder in the Park | 2022 |
Back