E. Howard Hunt
1918-2007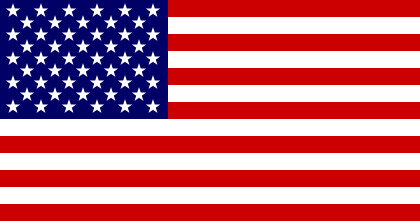 Pseudonyms: Gordon Davis, Robert Dietrich, P.S. Donoghue and David St. John
Everette Howard Hunt was born in East Hamburg, New York. He was a CIA agent and a presidential aide. Hunt was the director of the Watergate burglary at the Democratic National Headquarters. For his part in the burglary Hunt was given a eight year sentence. He was paroled on February 23, 1977 after serving thirty-two months. He is the creator of:
1. 'Steve Bentley', a former CIA agent and now a tax consultant in Washington D.C. (under the pseudonym 'Robert Dietrich').
2. 'Jack Novak', a DEA agent.
3. 'Neil Thorpe', a former CIA agent.
4. 'Peter Ward', a CIA agent undercover as a successful attorney (under the pseudonym 'David St. John').
Titles and year of publication:
| | |
| --- | --- |
| 'Steve Bentley' Novels (as Robert Dietrich) | |
| 1) Murder on the Rocks | 1957 |
| 2) End of a Stripper | 1959 |
| 3) The House on Q Street | 1959 |
| 4) Mistress to Murder | 1960 |
| 5) Murder on Her Mind | 1960 |
| 6) Angel Eyes | 1961 |
| 7) Steve Bentley's Calypso Caper | 1961 |
| 8) Curtains for a Lover | 1962 |
| 9) My Body | 1962 |
| 'Jack Novak' Novels | |
| 1) Cozumel | 1985 |
| 2) Guadalajara | 1986 |
| 3) Mazatlan | 1986 |
| 4) Ixtapa | 1994 |
| 5) Islamorada | 1995 |
| 6) Izmir | 1996 |
| 7) Sonora | 2000 |
| 'Neil Thorpe' Novels | |
| 1) The Berlin Ending | 1973 |
| 2) The Kremlin Conspiracy | 1985 |
| 'Peter Ward' Novels (as David St. John) | |
| 1) On Hazardous Duty (UK Title: Hazardous Duty [1966]) | 1965 |
| 2) Return from Vorkuta | 1965 |
| 3) Festival for Spies | 1966 |
| 4) The Towers of Silence | 1966 |
| 5) The Venus Probe | 1966 |
| 6) One of Our Agents Is Missing | 1967 |
| 7) The Mongol Mask | 1968 |
| 8) The Sorcerers | 1969 |
| 9) The Coven | 1971 |
| 10) Diabolus | 1971 |
| Other Novels | |
| 1) Maelstrom (Also published as: Cruel Is the Night [1955]) | 1948 |
| 2) Bimini Run | 1949 |
| 3) Dark Encounter | 1950 |
| 4) The Violent Ones | 1950 |
| 5) The Judas Hour | 1951 |
| 6) Whisper Her Name | 1952 |
| 7) Lovers Are Losers | 1953 |
| 8) The Hargrave Deception | 1980 |
| 9) The Gaza Intercept | 1981 |
| 10) Murder in State | 1990 |
| 11) Body Count | 1992 |
| 12) Chinese Red | 1992 |
| 13) Dragon Teeth | 1997 |
| 14) Guilty Knowledge | 1999 |
| As 'Gordon Davis' | |
| 1) I Came to Kill | 1953 |
| 2) House Dick (Also published as: Washington Payoff [1975]) | 1961 |
| 3) Counterfeit Kill | 1963 |
| 4) Ring Around Rosy (Also published as: From Cuba with Love [1974]) | 1964 |
| 5) Where Murder Waits | 1965 |
| As 'Robert Dietrich' | |
| 1) The Cheat | 1954 |
| 2) One for the Road | 1954 |
| 3) Be My Victim | 1956 |
| As 'P.S. Donoghue' | |
| 1) The Dublin Affair | 1988 |
| 2) The Sankov Confession | 1989 |
| 3) Evil Time | 1992 |
Back