William Johnston
1924-2010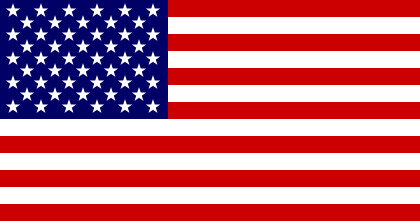 Pseudonyms: Susan Claudia, Ed Garth and Willa Jay
William Joseph Johnston was born in Lincoln, Illinois. During World War II, he served in the Pacific as a radio operator and gunner in the U.S. Navy. After the war he worked as a disc jockey, a news reporter, and as a press agent. Beginning in 1960, he worked a free-lance author. He is the creator of:
1. 'Maxwell Smart', a secret agent (based on the comedy television series Get Smart).
2. 'Matt Lincoln', a psychiatrist in Los Angeles, California (based on the medical drama television series; under the pseudonym 'Ed Garth').
Titles and year of publication:
| | |
| --- | --- |
| 'Maxwell Smart' Novels | |
| 1) Get Smart! | 1965 |
| 2) Get Smart Once Again! | 1966 |
| 3) Max Smart and the Perilous Pellets | 1966 |
| 4) Sorry, Chief ... | 1966 |
| 5) And Loving It! | 1967 |
| 6) Missed It by That Much | 1967 |
| 7) Max Smart Loses Control | 1968 |
| 8) Max Smart – The Spy Who Went Out to the Cold | 1968 |
| 9) Max Smart and the Ghastly Ghost Affair | 1969 |
| 'Matt Lincoln' Novels (as Ed Garth) | |
| 1) The Revolutionist | 1970 |
| 2) The Hostage | 1971 |
| Other Novels | |
| 1) The Marriage Cage | 1960 |
| 2) Captain Nice | 1967 |
| 3) My Friend Tony | 1967 |
| 4) Angel, Angel, Down We Go | 1969 |
| 5) The Picture Frame Frame-Up | 1969 |
| 6) Barney | 1970 |
| 7) Dick Tracy | 1970 |
| 8) Then Came Bronson | 1970 |
| 9) Banyon | 1971 |
| 10) Home Is Where the Quick Is | 1971 |
| 11) Klute | 1971 |
| 12) Asylum | 1972 |
| As 'Susan Claudia' | |
| 1) Madness at the Castle | 1966 |
| 2) The Searching Spectre | 1967 |
| 3) A Silent Voice | 1967 |
| 4) Master of Foxhallow | 1973 |
| 5) Clock and Bell | 1974 |
| 6) The Other Brother | 1974 |
| 7) Mrs. Barthelme's Madness | 1976 |
| As 'Willa Jay' | |
| 1) A Fear in Borzano | 1967 |
Back