Elise Sax
1968-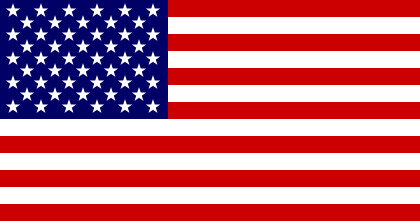 Elise Sax lives in Southern California with her two sons. She is an author and former journalist and private investigator. She also writes romances. She is the creator of:
1. 'Agatha Bright', the owner of a bookstore/soup shop in Sea Breeze, California.
2. 'Goodnight Mystery' series featuring Matilda Dare, an amateur sleuth in New Mexico.
3. 'Matchmaker Mystery' series featuring Gladie Burger, an amateur sleuth in Cannes California.
4. 'Matchmaker Marriage Mystery' series series featuring Gladie Burger in her continuing her adventures.
5. 'Partners in Crime Thrillers' series featuring Peter Bolton and Piper Landry, a spy and his partner.
Visit also this site.
Titles and year of publication:
| | |
| --- | --- |
| 'Agatha Bright' Novels | |
| 1) The Fear Hunter | 2019 |
| 2) Some Like It Shot | 2019 |
| 3) Fright Club | 2020 |
| 4) Beast of Eden | 2020 |
| 5) Creepy Hollow | 2020 |
| 'Goodnight Mystery' Novels | |
| 1) Die Noon | 2018 |
| 2) A Doom with a View | 2018 |
| 3) Jurassic Dark | 2019 |
| 4) Coal Miner's Slaughter | 2019 |
| 5) Wuthering Frights | 2019 |
| 'Matchmaker Mystery' Novels | |
| 1) An Affair to Dismember | 2013 |
| 2) Matchpoint (Also published as: Citizen Pain [2017]) | 2013 |
| 3) Love Game (Also published as: The Wizard of Saws [2017]) | 2014 |
| 4) Playing the Field (Also published as: Field of Screams [2017]) | 2015 |
| 5) From Fear to Eternity | 2017 |
| 6) West Side Gory | 2017 |
| 7) Road to Matchmaker (prequel to the series) | 2017 |
| 8) Scareplane | 2017 |
| 9) It Happened One Fright | 2017 |
| 10) The Big Kill | 2018 |
| 11) It's a Wonderful Knife | 2018 |
| 12) Ship of Ghouls | 2018 |
| 'Matchmaker Marriage Mystery' Novels | |
| 1) Gored of the Rings | 2020 |
| 2) Slay Misty for Me | 2021 |
| 'Partners in Crime Thrillers' Novels | |
| 1) Partners in Crime | 2020 |
| 2) Conspiracy in Crime | 2020 |
| 3) Divided in Crime | 2020 |
| Other Novels | |
| 1) Moving Violations (e-story) | 2014 |
Back