L.J. Sellers
1959-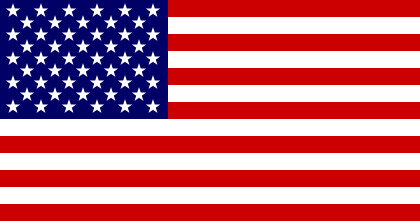 L.J. Sellers was born in Santa Rosa, California. She currently lives in Eugene, Oregon. She is an author and journalist. She is the creator of:
1. 'Jamie Dallas', an FBI Agent.
2. 'Extractor' series featuring Roxanne MacFarlane, a former CIA agent who specializes in rescuing people from dangerous situations.
3. 'Wade Jackson', a police detective with the Violent Crimes Unit in Eugene, Oregon.
Visit also this site.
Titles and year of publication:
| | |
| --- | --- |
| 'Jamie Dallas' Novels | |
| 1) The Trigger | 2013 |
| 2) The Target | 2014 |
| 3) The Trap | 2014 |
| 'Extractor' Novels | |
| 1) Guilt Game | 2017 |
| 2) Broken Boys | 2017 |
| 3) The Other | 2017 |
| 'Wade Jackson' Novels | |
| 1) The Sex Club | 2007 |
| 2) Secrets to Die For | 2009 |
| 3) Thrilled to Death | 2010 |
| 4) Passions of the Dead | 2010 |
| 5) Dying for Justice | 2011 |
| 6) Liars, Cheaters, & Thieves | 2012 |
| 7) Rules of Crime | 2013 |
| 8) Crimes of Memory | 2013 |
| 9) Deadly Bonds | 2014 |
| 10) Wrongful Death | 2015 |
| 11) Death Deserved | 2016 |
| 12) A Bitter Dying | 2017 |
| 13) A Liar's Death | 2018 |
| 14) A Crime of Hate | 2019 |
| 15) The Black Pill (Also features Jamie Dallas) | 2020 |
| Other Novels | |
| 1) Beyond Conception (Also published as: The Baby Thief [2010]) | 2002 |
| 2) The Suicide Effect (Also published as: The Lethal Effect [2013]) | 2010 |
| 3) The Gauntlet Assassin | 2011 |
| 4) Dirty Jobs and Love You to Death (e-stories) | 2013 |
| 5) Point of Control | 2016 |
| 6) The Gender Experiment | 2016 |
Back