Randy Wayne White
1950-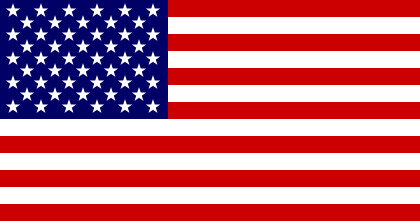 Pseudonyms: Carl Ramm and Randy Striker
Randy Wayne White was born in Ashland, Ohio. He has been a light tackle fishing guide at Tarpon Bay Marina, Sanibel Island for thirteen years. He is the creator of:
1. 'Doc Ford', a marine biologist.
2. 'James Hawker', a Chicago cop turned vigilante (under the pseudonym 'Carl Ramm').
3. 'Dusky MacMorgan', an ex-Navy SEAL (under the pseudonym 'Randy Striker').
4. 'Hannah Smith', a fishing guide in Florida.
Visit also the author's own site.
Titles and year of publication:
| | |
| --- | --- |
| 'Doc Ford' Novels | |
| 1) Sanibel Flats | 1990 |
| 2) The Heat Islands | 1992 |
| 3) The Man Who Invented Florida | 1994 |
| 4) Captiva | 1996 |
| 5) North of Havana | 1997 |
| 6) The Mangrove Coast | 1998 |
| 7) Ten Thousand Islands | 2000 |
| 8) Shark River | 2001 |
| 9) Twelve Mile Limit | 2002 |
| 10) Everglades | 2003 |
| 11) Tampa Burn | 2004 |
| 12) Dead of Night | 2005 |
| 13) Dark Light | 2006 |
| 14) Hunter's Moon | 2007 |
| 15) Black Widow | 2008 |
| 16) Dead Silence | 2009 |
| 17) Deep Shadow | 2010 |
| 18) Night Vision | 2011 |
| 19) Chasing Midnight | 2012 |
| 20) Night Moves | 2013 |
| 21) Bone Deep | 2014 |
| 22) Cuba Straits | 2015 |
| 23) Deep Blue | 2016 |
| 24) Mangrove Lightning | 2017 |
| 25) Caribbean Rim | 2018 |
| 26) Salt River | 2020 |
| 'James Hawker' Novels (as Carl Ramm) | |
| 1) Florida Firefight | 1984 |
| 2) L.A. Wars | 1984 |
| 3) Chicago Assault | 1984 |
| 4) Deadly in New York | 1984 |
| 5) Houston Attack | 1985 |
| 6) Vegas Vengeance | 1985 |
| 7) Detroit Combat | 1985 |
| 8) Terror in D.C. | 1986 |
| 9) Atlanta Extreme | 1986 |
| 10) Denver Strike | 1986 |
| 11) Operation Norfolk | 1986 |
| 'Dusky MacMorgan' Novels (as Randy Striker) | |
| 1) Key West Connection | 1981 |
| 2) The Deep Six | 1981 |
| 3) Cuban Death-Lift | 1981 |
| 4) The Deadlier Sex | 1981 |
| 5) Assassin's Shadow | 1981 |
| 6) Everglades Assault | 1982 |
| 7) Grand Cayman Slam | 1982 |
| 'Hannah Smith' Novels | |
| 1) Gone | 2012 |
| 2) Deceived | 2013 |
| 3) Haunted | 2014 |
| 4) Seduced | 2016 |
Back