Collin Wilcox
1924-1996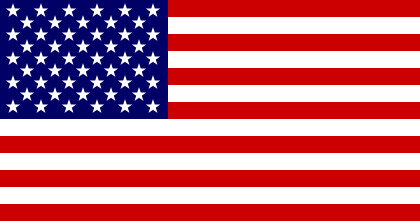 Pseudonym: Carter Wick
Collin Wilcox was born in Detroit, Michigan. He is the creator of:
1. 'Alan Bernhardt', an actor-playwright and freelance private investigator in San Francisco.
2. 'Stephen Drake', a psychic and newspaper reporter in San Francisco.
3. 'Frank Hastings', a police lieutenant in San Francisco.
4. 'Sam McCloud', a New Mexico deputy solving New York crime (based on the television series McCloud, starring Dennis Weaver).
Titles and year of publication:
| | |
| --- | --- |
| 'Alan Bernhardt' Novels | |
| 1) Bernhardt's Edge | 1988 |
| 2) Silent Witness | 1990 |
| 3) Except for the Bones (Also features Frank Hastings) | 1991 |
| 4) Find Her a Grave | 1993 |
| 5) Full Circle | 1994 |
| 'Stephen Drake' Novels | |
| 1) The Black Door | 1967 |
| 2) The Third Figure | 1968 |
| 'Frank Hastings' Novels | |
| 1) The Lonely Hunter | 1969 |
| 2) The Disappearance | 1970 |
| 3) Dead Aim | 1971 |
| 4) Hiding Place | 1973 |
| 5) Long Way Down | 1974 |
| 6) Aftershock | 1975 |
| 7) Doctor, Lawyer ... | 1976 |
| 8) The Watcher | 1978 |
| 9) Twospot (with Bill Pronzini) | 1978 |
| 10) Power Plays | 1979 |
| 11) Mankiller | 1980 |
| 12) Stalking Horse | 1982 |
| 13) Victims | 1985 |
| 14) Night Games | 1986 |
| 15) The Pariah | 1988 |
| 16) A Death Before Dying | 1989 |
| 17) Hire a Hangman | 1991 |
| 18) Dead Center | 1992 |
| 19) Switchback | 1993 |
| 20) Calculated Risk | 1995 |
| 'Sam McCloud' Novels | |
| 1) McCloud | 1973 |
| 2) The New Mexico Connection | 1974 |
| Other Novels | |
| 1) The Third Victim | 1976 |
| 2) Spellbinder | 1981 |
| 3) Swallow's Fall | 1987 |
| As 'Carter Wick' | |
| 1) The Faceless Man | 1975 |
| 2) Dark House, Dark Road | 1981 |
Back