Melissa Bourbon Ramirez (Melissa Bourbon)
?-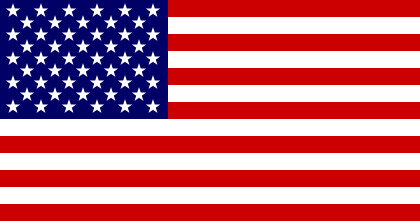 Pseudonym: Winnie Archer
Melissa Bourbon Ramirez was born in Southern California. She is an author and former teacher. She is the creator of:
1. 'Lola Cruz', a private investigator (partly written as 'Misa Ramirez').
2. 'Magical Dressmaking Mystery' series featuring Harlow Jane Cassidy, a dressmaker with magical talents (written as 'Melissa Bourbon').
3. 'Bread Shop Mystery' series featuring Ivy Culpepper, an apprentice at Yeast of Eden (under the pseudonym 'Winnie Archer').
Visit also this site.
Titles and year of publication:
| | |
| --- | --- |
| 'Lola Cruz' Novels | |
| 1) Living the Vida Lola (as 'Misa Ramirez') | 2009 |
| 2) Hasta la Vista, Lola! (as 'Misa Ramirez') | 2010 |
| 3) The Lola Cruz Christmas Story (e-story; prequel to the series) | 2010 |
| 4) Bare-Naked Lola | 2012 |
| 5) What Lola Wants | 2019 |
| 6) Drop Dead Lola | 2020 |
| 'Magical Dressmaking Mystery' Novels (as 'Melissa Bourbon') | |
| 1) Pleating for Mercy | 2011 |
| 2) A Fitting End | 2012 |
| 3) Deadly Patterns | 2012 |
| 4) A Custom Fit Crime | 2013 |
| 5) A Killing Notion | 2014 |
| 6) A Seamless Murder | 2015 |
| 'Bread Shop Mystery' Novels (as 'Winnie Archer') | |
| 1) Kneaded to Death | 2017 |
| 2) Crust No One | 2017 |
| 3) The Walking Bread | 2018 |
| 4) Flour in the Attic | 2019 |
| 5) Dough or Die | 2020 |
| 6) Death Gone A-Rye | 2021 |
| 7) A Murder Yule Regret | Due November 2021 |
| Other Novels (as 'Melissa Bourbon') | |
| 1) Murder in Devil's Cove | 2020 |
| 2) The Secret on Rum Runner's Lane (novella) | 2020 |
| 3) Silent Echoes | 2020 |
| 4) Silent Obsession | 2020 |
| 5) Murder at Sea Captain's Inn | 2021 |
Back