Diane Capri
1952-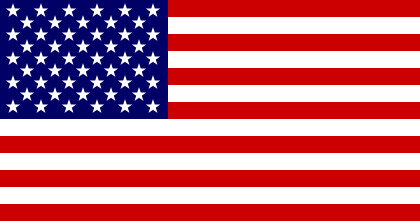 Diane Capri was born in Alabama. She is an author and former lawyer. She is the creator of:
1. 'Willa Carson', a federal judge.
2. 'Jordan Fox', an investigative reporter (with Beth Dexter).
3. 'Heir Hunter' series featuring Michael Flint, a forensic genealogist.
4. 'Hunt for Jack Reacher' series featuring Kim Otto and Carlos Gaspar, two FBI Special Agents who are looking for Jack Reacher (a character created by Lee Child).
5. 'Jess Kimball', an investigative reporter.
6. 'Jenny Lane', a lawyer in Tampa, Florida.
7. 'Park Hotel Mystery' series featuring Andi Steele, a former lawyer turned hotel concierge and amateur sleuth on Frontenac Island, Michigan.
Visit also this site.
Titles and year of publication:
| | |
| --- | --- |
| 'Willa Carson' Novels | |
| 1) Due Justice | 2011 |
| 2) Twisted Justice | 2011 |
| 3) Secret Justice | 2011 |
| 4) Wasted Justice | 2011 |
| 5) Cold Justice | 2015 |
| 6) False Justice (e-story) | 2017 |
| 7) Fair Justice (e-story) | 2017 |
| 8) True Justice (e-story) | 2017 |
| 9) Justice Is Served (short stories) | 2017 |
| 10) Night Justice | 2019 |
| 'Jordan Fox' Novels (with Beth Dexter) | |
| 1) False Truth 1 (e-story) | 2014 |
| 2) False Truth 2 (e-story) | 2014 |
| 3) False Truth 3 (e-story) | 2014 |
| 4) False Truth 4 | 2014 |
| 5) False Truth 5 | 2015 |
| 6) False Truth 6 | 2015 |
| 7) False Truth 7 | 2015 |
| 8) False Truth 8 | 2015 |
| 9) False Truth 9 | 2015 |
| 10) False Truth 10 | 2015 |
| 11) False Truth 11 (e-story) | 2015 |
| 'Heir Hunter' Novels | |
| 1) Blood Trails | 2016 |
| 2) Trace Evidence | 2017 |
| 'Hunt for Jack Reacher' Novels | |
| 1) Don't Know Jack | 2012 |
| 2) Jack in a Box (short story) | 2012 |
| 3) Jack and Kill (short story) | 2012 |
| 4) Get Back Jack | 2013 |
| 5) Jack in the Green (novella) | 2014 |
| 6) Hit the Road Jack (novellas) | 2014 |
| 7) Jack and Joe | 2015 |
| 8) Deep Cover Jack | 2016 |
| 9) Jack the Reaper | 2017 |
| 10) Black Jack | 2018 |
| 11) Ten Two Jack | 2018 |
| 12) Jack of Spades | 2019 |
| 13) Prepper Jack | 2020 |
| 14) Full Metal Jack | 2020 |
| 15) Jack Frost | 2021 |
| 16) Jack of Hearts | 2021 |
| 17) Straight Jack | Due November 2021 |
| 'Jess Kimball' Novels | |
| 1) Fatal Enemy (e-story) | 2012 |
| 2) Fatal Distraction | 2012 |
| 3) Fatal Demand | 2014 |
| 4) Fatal Error | 2015 |
| 5) Fatal Fall | 2016 |
| 6) Fatal Edge (e-story) | 2017 |
| 7) Fatal Game | 2017 |
| 8) Fatal Bond | 2017 |
| 9) Fatal Past (e-story) | 2017 |
| 10) Fatal Dawn | 2018 |
| 'Jenny Lane' Novels | |
| 1) Raw Justice | 2011 |
| 2) Mistaken Justice (e-story) | 2011 |
| 'Park Hotel Mystery' Novels | |
| 1) Reservation with Death | 2019 |
| 2) Early Check Out | 2019 |
| 3) Room with a Clue | 2019 |
| 4) Late Arrival | 2019 |
Back